USA – -(Ammoland.com)-  The GiRSAN MC28 was an affordable and popular pistol to those who knew it when Zenith Firearms imported them a few years ago.  Zenith got out of the handgun market and GiRSAN fans were left wondering if they'd ever have access to parts or new guns.  Fortunately EAA Corp. has picked up the torch and is importing 19 different GiRSAN pistols including three different variants of the MC28.
For those new to the MC28 platform it is very similar to the Smith & Wesson M&P line in form and styling.  Interchangeable back straps, easy take down, and a comfortable grip are all standard on the MC28s.  Among the three variants imported by EAA the MC28SA-TV BX is the example we have on hand and features a threaded barrel, lightening cuts in the slide, and an included reflex sight.  While these premium features are becoming more common they typically aren't available for less than $500.  The MC28SA-TV BX changes that, in fact I was able to find it at online retailers for just over $400.
How did they do this?  Turkish manufacturers are able to produce excellent firearms well below what other countries seem to do it for and in modern facilities.  My older MC28 from the Zenith days was about a $300 pistol, so how can EAA offer a threaded barrel, cut slide, and optic for only about $100 more?  Surely it can't be quality.  Explore this suspiciously good deal with me in the tabletop video below.
If you're like me then you likely question that optic.  I had never heard of ADE despite the fact that they're based in my home state of Oregon.  A quick search found their optics on Amazon priced between $31 and $70.  Riding atop a pistol slide is one of the toughest things an optic can endure.  Rapid acceleration and deceleration with a change in direction with every shot.  Additionally the taller that optic is the more leverage the optic's own weight has to pull against the base and cause other stresses with every shot.  Do they really expect us to believe that a $30 optic would survive even just one shot?  With both optimism and skepticism we took the EAA GiRSAN MC28SA-TV BX to the range with a wide variety of loads to see how not only the optic, but more importantly the gun would fare.  One thing many shooters seem unaware of is that adding weight to the slide increases the amount of energy needed to cycle the gun.  This is why lightening cuts are a thing (and they look cool).  If there are any faults in the design of the pistol or pairing with a particular load adding an optic will make those faults known.  See the shooting impressions video below to find out how this budget blaster performed for us.
Despite trying loads of varying weights, projectile types, and case materials we simply could not get the EAA GiRSAN MC28SA-TV BX to fail.  Not only did the gun run great, but the optic did too!  Zero did not shift and everything worked as it should.  If this performance lasts EAA and the GiRSANMC28SA-TV BX may just cause an upset in the industry.  I still have my old MC28 and it still runs after three years of abuse and neglect.  I have no reason to suspect that these new imports will be any different.
For the numerophiles specifications below have been taken directly from the product web page.
SKU: 390131
Caliber: 9mm
Barrel Length: 4.5″
Capacity: 15+1
Height: 6.75″
Width: 1.2″
Weight: 1.8lbs
MSRP: $491
---
About Graham Baates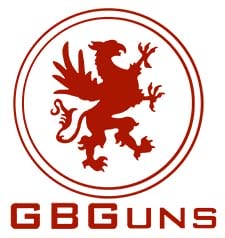 "Graham Baates" is a pen name used by a 15-year active Army veteran who spent most of his time in the tactical side of the Intelligence community including tours in Afghanistan and Iraq. Post-Army Graham spent some time in the local 3-Gun circuit before becoming a full-time NRA Certified defensive handgun instructor and now works as an industry writer while curating a YouTube channel on the side. Visit Graham on Youtube .