U.S.A. –-(Ammoland.com)- If you find yourself with a spare 26 minutes make sure you watch this one! Garand Thumb makes awesome videos that deliver a lot of good information that he gathers by actually going out and shooting the groups.
In this video, Garand Thumb takes a military-clone M4 carbine and a high-end civilian AR-15 and compares them by running them both through the same set of timed drills.
As you will hear in this video, this is not an exact test and it is prone to multiple human errors. Much like anything else, these tests are reliant on the individual taking them as much as they are a display of the rifle's ability. Furthermore, the "M4" rifle is really more accurately an AR-15 military clone but it does wear some "military gear" with a PEQ-15 and a weapon light. The added weight to the fore-end of the M4 undoubtedly made transiting to other targets slower but is also in keeping with what some soldiers deployed today would have on their guns. *Some* being the operative word. There are also some soldiers that ran the M16 variants as their service weapon, as well as many other weapon platforms beyond those two.
Before you jump ship take the time to reach the point in the video where Garand Thumb explains the differences in the gas systems between the two rifles (around 12:50 in the video). As you may have noticed, the M4 clone rifle features an appropriate carbine length system, as opposed to the other rifles mid-length gas system. Some of you may remember the NSWC-Crane findings that determined the mid-length gas system "offers increased performance over a carbine-length gas system." According to Garand Thumb through the course of his testing these two rifles he noticed the carbine gas system also lead to a different recoil impulse which greatly impacted the results of his tests.
One other major area where the military-style rifle was deficient compared to the civilian rifle was the handguard.  The military M4 in question for this video does not have a free-floated handguard as most civilian rifles currently enjoy. I do not want to steal the video's thunder, so go ahead and take the time to watch the whole thing!
On one last note: if you take a look at the new M4 uppers that are in service with USASOC you will see many of the improvements on Garand Thumb's civilian rifle have been made to the new uppers. You can also check out Garand Thumb's review of that new rifle here.
Currently, you can own your own close replica to the new USASOC uppers which are assembled by Geissele and sold on Brownells.
---
About Duncan Johnson: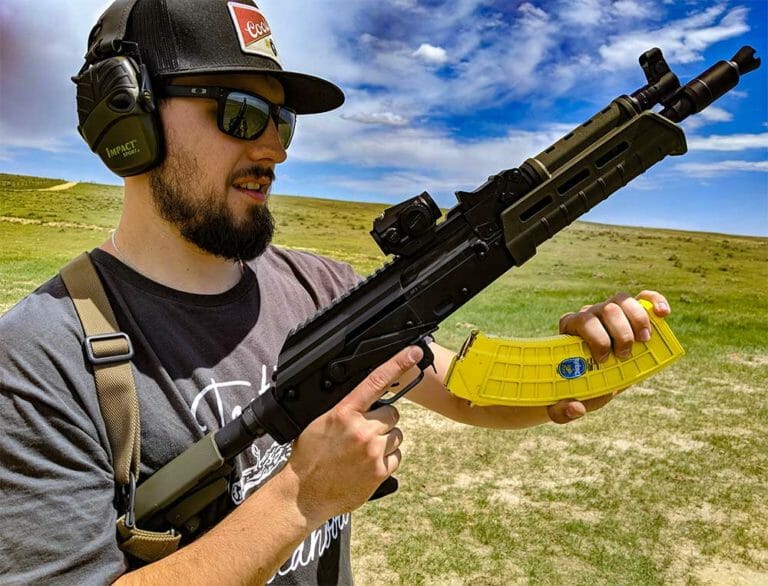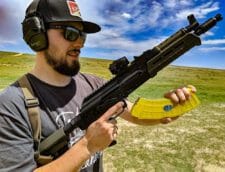 Duncan is a firm believer in the Second Amendment and that "shall not be infringed", means exactly that. A life-long firearms enthusiast and a graduate of George Mason University, now competing regularly in 3 gun competitions, Duncan is always looking to improve his shooting skills. Duncan is a regular contributor to AmmoLand and assists in the everyday gun-news publishing as an assistant editor.