Indianapolis Woman Indicted for Illegal Purchase of 36 Firearms on Eight Separate Occasions from Indianapolis Area Gun Stores.
Project Guardian Already at Work in the Southern District of Indiana.
INDIANAPOLIS – -(AmmoLand.com)- United States Attorney Josh J. Minkler announced that Iva Patrick, 30, of Indianapolis, was indicted by a grand jury for charges of unlawfully providing false information in connection with a purchase of a firearm.
"If you choose to lie on the federal forms when purchasing a firearm, you must face the consequences," said Minkler. "Firearms purchased illegally, or for other people, are often purchased for no other reason, but to commit crimes. The Department of Justice and the U.S. Attorney's Office is committed to reducing gun violence and enforcing federal firearm laws through Project Guardian."
In July of 2019, investigators from the Indianapolis Crime Gun Intelligence Center (CGIC) initiated an investigation into the suspected firearms trafficking activities of Iva Patrick. Investigators were able to confirm that Patrick purchased at least 36 firearms from federal firearms licensees (FFLs) in the Indianapolis area on at least eight separate occasions between June 15, 2019 and August 9, 2019.
Patrick's then boyfriend, Jeremy Evans, who is a convicted felon and the father of her three children, instructed Patrick to purchase all of the firearms. Evans was unable to purchase the firearms himself, due to numerous previous felony convictions, and he directed Patrick to purchase the guns for him. Patrick completed the required paperwork for each gun purchase, indicating that the guns were for her, when in fact the guns were being purchased for Evans.
Evans was present in the parking lot of the FFLs during several of the firearms purchases and he specifically told Patrick which firearms to purchase. Once Patrick secured the firearms purchases from the FFLs, the firearms were initially stored at an Indianapolis residence. On August 21, 2019, CGIC investigators executed a search warrant at the Indianapolis residence, where receipts for numerous firearms purchased by Patrick were located and numerous empty firearms boxes, including one firearms box belonging to one of the firearms purchased by Patrick were found. However, no actual firearms purchased by Patrick were recovered during the search at the Indianapolis residence.
Following the search warrant, nine firearms purchased by Patrick were recovered in Chicago, Illinois. Of those nine recovered firearms, it was determined by the National Integrated Ballistic Information Network (NIBIN) that one of the guns purchased by Patrick was used in an unrelated homicide in Chicago where at least four persons were shot and one person died from a gunshot wound. Several firearms purchased by Patrick were recovered in connection with a carjacking, narcotics dealings, other shootings, and in the hands of convicted felons. Investigators are actively working to recover all firearms purchased by Patrick.
Evans was charged by criminal complaint on October 21, 2019, for his participation in a home invasion robbery, which occurred on August 19, 2019. Firearms were stolen from the robbery victim's residence. Evans was also charged with brandishing a firearm during a crime of violence.
Last week, Attorney General Barr announced Project Guardian, an initiative that focuses on reducing gun violence and enforcing federal firearm laws. This case is a prime example of the Project Guardian initiative at work in the Southern District of Indiana. Law enforcement utilized crime gun intelligence to investigate this case and utilized various investigative resources including the ATF National Tracing Center to run a trace on all recovered guns.
For more information on Project Guardian, see the Attorney General's memorandum at: https://www.justice.gov/ag/project-guardian-memo-2019/download.
This case was investigated by CGIC which is comprised of investigators from the Bureau of Alcohol, Tobacco, Firearms and Explosives (ATF) and the Indianapolis Metropolitan Police Department (IMPD).
"This indictment should make clear that those who knowingly put firearms in the hands of prohibited persons are also responsible for how those firearms are used," stated Jonathan McPherson, Special Agent in Charge of ATF's Columbus Field Division. "ATF will continue to work with our law enforcement partners to stop the flow of guns from legal possession into illegal commerce."
According to Assistant U.S. Attorney Jeremy A. Morris, who is prosecuting the case for the government, Patrick faces up to 10 years in prison, if convicted.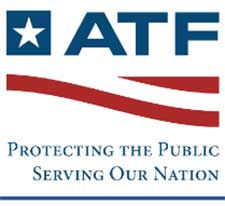 An indictment is only a charge and is not evidence of guilt. A defendant is presumed innocent and is entitled to a fair trial at which the government must prove guilt beyond a reasonable doubt.
In October 2017, United States Attorney Josh J. Minkler announced a Strategic Plan designed to shape and strengthen the District's response to its most significant public safety challenges. This prosecution demonstrates the office's firm commitment to partner with federal and local law enforcement agencies to prosecute individuals committing violent crimes involving firearms. See United States Attorney's Office, Southern District of Indiana Strategic Plan Section 2.3.