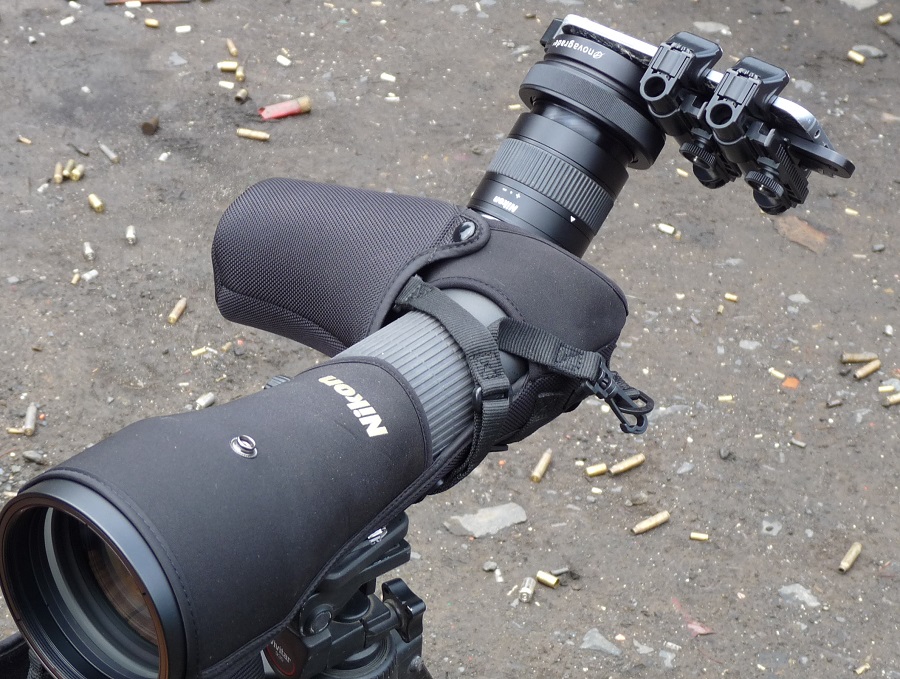 U.S.A. –-(Ammoland.com)- With the recent news that Nikon Sport Optics would be stepping out of the riflescope market, some are left wondering if that's truly due to an extremely crowded shooting optics market combined with the "Trump Slump", or if it's a harbinger of worse times to come.  Thankfully, I was able to get a hold of my contact at Chevalier Advertising (who handles Nikon) and found out that yes, the Japanese glass giant was still going strong in many areas.  They're leaving the riflescope market but still plan on producing optics for the shooting market, in the form of rangefinders and spotting scopes.  I've had one such spotting scope in for a few months of testing, a Nikon Monarch 82ED-A Fieldscope with an MEP-30-FS-MRAD eyepiece.
I've been eyeing different spotting scopes for a while, looking to bolster my long-range shooting setup.  Color me excited when Nikon offered to lend out the Monarch 82ED-A, I was excited to see just what it could add.  Let's check the tech specs before covering range time.
Technical Specifications, as provided by Nikon:
Magnification: 30x (other eyepieces available, such as the standard 20x-60x referenced in the specs)
Objective Diameter:

82

mm

Angular Field of View (Real)

2.1

°

@

 

20

x

Angular Field of View (Apparent)

40.4

°

@

 

20

x

FOV @ 1000 yds:

111

 ft

@

 

20

x

Close Focus Distance:

16.4

 ft

Exit Pupil:

4.1

mm

@

 

20

x

Relative Brightness:

16.8

@

 

20

x

Eye Relief:

16.1

mm

@

 

20

x

Size (Length x Width)

13.1

 x 

4.3

 in

Weight:

57.8

 oz

Waterproof/Fogproof:

Yes

Angled Body:

Yes

Extra-low dispersion glass, multi-coated
Waterproof: Yes (1 3.3 ft, for a duration of 10 minutes.)
Digiscoping Adaptable:

Yes

Glass etched MRAD reticle
Ok, so this is a 3.5 lb spotting scope, capable of getting us 30x magnification.  The "A" in 82ED-A stands for "angled", as in the angled body that makes viewing while standing more comfortable.  The first thing I noticed as I unpacked the box was the high quality feel of each part.  As I screwed on the eyepiece, I though to myself how similar this  felt to assembling a top tier camera, or a microscope.  That makes sense, given Nikon's experience in both markets.  Getting the included neoprene jacket on took an embarrassing amount of time, but I'd not risk taking such an expensive item out into the field without some degree or protection, no matter how durable.  Speaking of, the Monarch 82ED-A is o-ring sealed and nitrogen purged, naturally.
Getting the Monarch 82ED-A onto a tripod is easy enough.  The base at the bottom has the same screw head that nearly every camera, camcorder and spotting scope has had on it for decades.  While not as crucial as the spotting scope itself, a good tripod is essential to keeping a stable base and adjusting the viewed location quickly.  I don't recommend using one built in the 80's for a small camera, unless that's the only one you can get.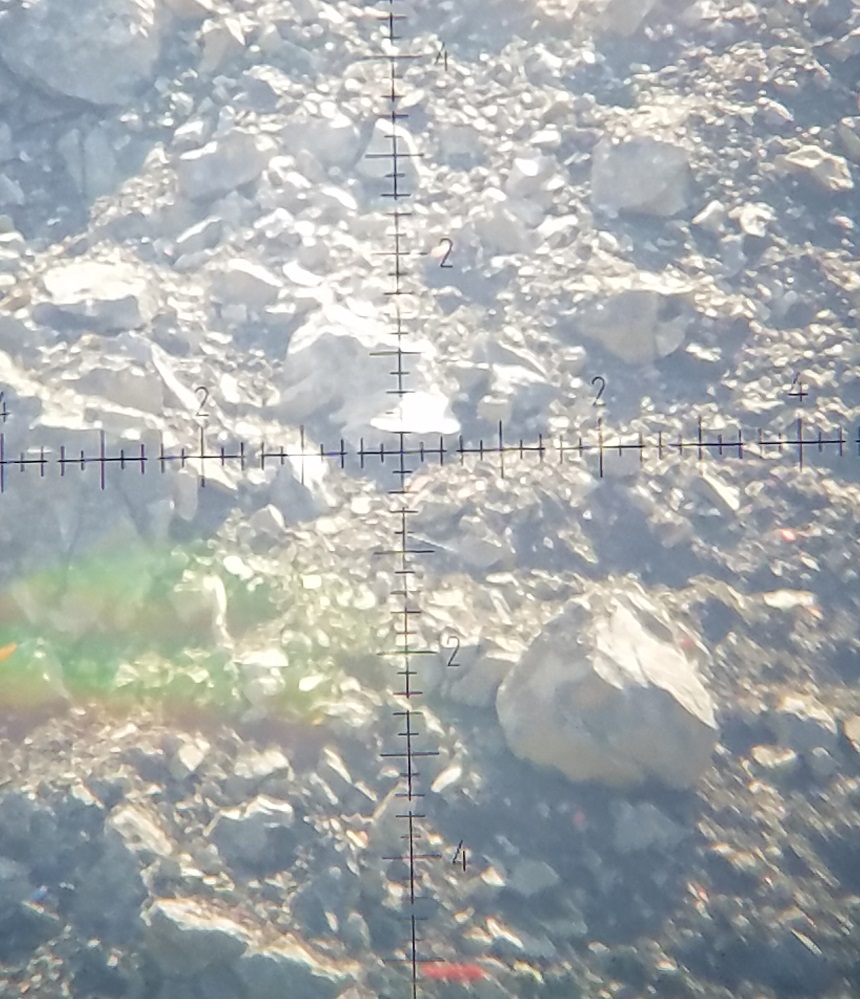 The Monarch 82ED-A has two methods of adjusting focus, one coarse and one fine.  The large ring in the middle of the body is the former, the rear eyepiece is the latter.  This makes getting focused quick when you're changing targets that are at different distances.  It's impressive how much detail you can pick out at long ranges with this scope, the glass is very clear.  Colors are vivid and there's no noticeable tint.  This is some nice glass!
While the Monarch 82ED-A could be packed on a hunt (and 3.5 lbs isn't that heavy for such a nice scope), it shines more for me as a long-range shooting tool.  Being able to easily spot bullet impact (and see bullet trace) gives the shooter/spotter pair a much better chance at getting on, and staying on target quickly.  One of the best ways to do this is with a digiscope adapter, such as the Novagrade model I use.  This allows you to not only see the image without peering through the scope, but also to take pictures and video of the rounds impacting.  This is great for a shooter like myself, who often practices alone.  I can review the clip to see exactly what happened, as well as talking out loud during the shoot to take verbal notes on the video.
Quite frankly my video recording and editing skills aren't half as good as the following video by YouTube Channel Alabama Arsenal, so with permission I'm inserting it here.  They do a great job of covering the basics of acting as a spotter with an MRAD reticle, digiscoping bullet trace/impact, and the Monarch 82ED-A itself.  (I have no direct affiliation with this channel, and get nothing for posting it.  It's just a good video!)
Assuming you have a good tripod, this spotting scope gives a really nice view of what's happening downrange.  Being able to see bullet trace on longer shots not only makes great video, but gives a great view of what's happening to the bullet in flight.  Nikon has established a great reputation on the quality of its glass, and that's really on display here.  The Monarch 82ED-A with FS-MRAD eyepiece is a dynamite pairing for long-range hunters and target shooters who use milliradian based scopes.  An MOA based eyepiece is also available for shooters who prefer that.  The Monarch 82ED-A with the MEP 20x-60 eyepiece runs $1599.95, while the FS-MRAD 30x eyepiece runs $449.95.  Serious money for an excellent optic, backed by Nikon's Lifetime Warranty on the optical components of this scope.  It's well worth your time looking into the Japanese glass giant's spotting scope lineup to see if there's a match for your shooting needs.
---
About Rex Nanorum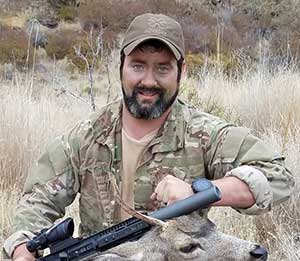 Rex Nanorum is an Alaskan Expatriate living in Oregon with his wife and kids. Growing up on commercial fishing vessels, he found his next adventure with the 2nd Bn, 75th Ranger Regt. After 5 tours to Afghanistan and Iraq, he adventured about the west coast becoming a commercial fisheries and salvage SCUBA diver, rated helicopter pilot instructor (CFII) and personal trainer, before becoming a gear reviewer and writer."