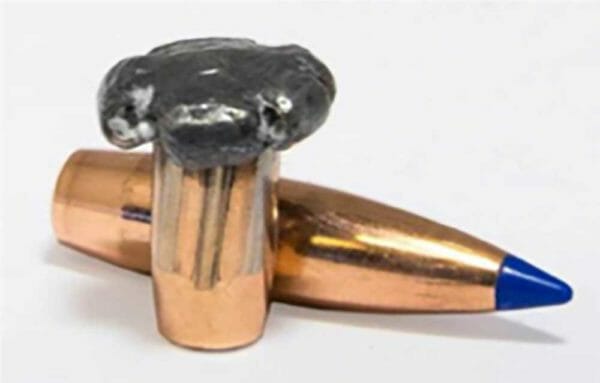 U.S.A. –-(Ammoland.com)- Hunters across the country are counting down the days until the opening of fall hunting seasons. Norma BONDSTRIKE Extreme is a line of hunting ammunition engineered for long-range accuracy and reliable performance on game at all distances. Retailers across the country have this top-performing round available in five .30 caliber options.
BONDSTRIKE's polymer tip lowers drag in flight and ensures easy feeding. The BONDSTRIKE bullet's proprietary bonding results in excellent weight retention on impact, and the match-style boat-tail shape allows for consistent repeat accuracy. The combination of these features gives BONDSTRIKE the ideal balance of long-range precision, deep penetration and effective terminal ballistics.
BONDSTRIKE is available in five .30 caliber configurations that are ideal for hunting whitetail and mule deer, elk, antelope, moose or any other medium to large-sized game.
308 Win 180gr BONDSTRIKE Extreme
30-06 180gr BONDSTRIKE Extreme
300 Win Mag 180gr BONDSTRIKE Extreme
300 WSM 180gr BONDSTRIKE Extreme
300 RUM 180gr BONDSTRIKE Extreme
"Hunters are constantly searching for a round that combines reliable terminal performance with the long-range accuracy," said Paul Lemke, Vice President and General Manager for RUAG Ammotec USA. "Now they have it. BONDSTRIKE's bonded bullet provides controlled expansion and tremendous weight retention at all distances, and its efficient low-drag design keeps the round on target. This is the perfect choice for fall hunting season."
More information on BONDSTRIKE EXTREME and why it stands out among the competition is available at norma-ammunition.com.
---
Norma is a registered trademark of RUAG Ammotec, a RUAG Group Company.
Established in 1902 and based out of Amotfors, Sweden, Norma has built a reputation world-wide for its dedication to quality, precision and reliability. Norma's commitment to delivering trustworthy ammunition for hunters and shooters has been the driving
force in the continual growth and expansion of Norma's product line-up and manufacturing capabilities. For more information on Norma ammunition and components, please visit norma-ammuntion.com.