Boston, MA – -(Ammoland.com)- On November 30, 1810, Oliver Fisher Winchester was born in Boston, Massachusetts. The only son of Samuel and Hannah (Bates) Winchester, Oliver, primarily grew up without a father since Samuel passed away just four months after he was born. His mother never remarried.
While he would eventually go on to great success, making his family name known the world over, it was far from predetermined. Oliver spent some time working as a carpenter and then managed a men's clothing company. By 1848, he was self-employed and running his own men's dress shirt manufacturing company.
Never one to pass up an excellent opportunity, he scraped together some money and bought a controlling share of the struggling Volcanic Repeating Arms Company in 1857. Purchased from two other men whose names would be known the world over Horace Smith and Daniel Baird Wesson. Eventually, the company was relocated, and the name was changed to reflect this, becoming the New Haven Arms Company.
The two best things to come out of Winchester's newly purchased company were Benjamin Tyler Henry and Nelson King, both of whom were already employed there before Oliver came along.
Building on the success of Henry's Model 1860 lever-action repeating rifle, Nelson King improved the design, adding a loading gate to the side and a forearm in front of the receiver, among other things. In less than a decade, the Winchester Repeating Arms Company was born and their first iconic rifle – the Model 1866 "Yellow Boy" – hit the market. The already-existing employment of Henry and King was a case of "right place, right time" because, without their involvement, the Model 1866 might never have come to be.
Oliver wasn't just a businessman; he was also a politician. He had served as the city commissioner for New Haven, Connecticut, was a presidential elector for the Republican Party in 1864, and had been elected Lieutenant Governor of Connecticut just 20 days before officially forming his rifle company.
With the success of the Model 1866, Winchester's company continued to grow and expand their grip on the arms industry. Their next offering to the market was the Model 1873, which became known as "The Gun That Won the West," and is arguably the most iconic longarm of all time. At this point, Winchester's lever-action rifles had begun to make their way into the hands of some big names in history, and the company capitalized on their endorsements.
In 1875, William "Buffalo Bill" Cody spoke highly of the rifles, announcing that when it came to hunting guns, "I pronounce your improved Winchester the boss." The following year, in 1876, Theodore Roosevelt developed an affinity for the brand new Model 1876 rifle. He declared it to be "by all odds the best weapon I ever had."
By 1880, the company was doing very well. Unfortunately, time waits for no man, and Oliver F. Winchester passed away in December of that year at the age of 70. He had contributed a tremendous amount to the arms industry in his final 14 years, but the company that bears his name had only just begun to flex its muscles.
His son William had been groomed to take over the company, but he died of tuberculosis just three months after his father. Oliver's daughter Hannah was married to Thomas Gray Bennett, who ended molding the company in ways few could have imagined. By 1883, Bennett was the company's Vice President. That same year, a single-shot rifle made by a man unknown in the eastern United States found its way into Bennett's hands. He liked what he saw, purchased the manufacturing rights to the rifle, and began a long and fruitful relationship with John Moses Browning. Together, the two of them would, without exaggeration, changed the world.
Now more than a century and a half later, the Winchester Repeating Arms Company continues to be a household name in the arms industry, inspiring hunters, shooters, and collectors alike.
Today, 209 years after his birth, I think Oliver would be pleased to see the lasting impact that his brand has had.
---
About Logan Metesh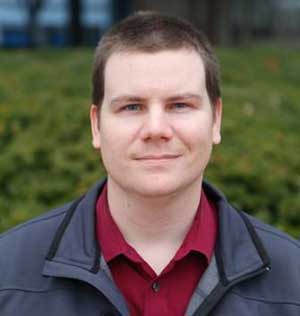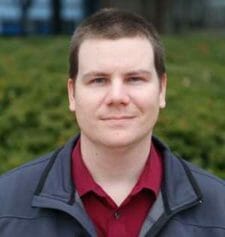 Logan Metesh is a historian with a focus on firearms history and development. He runs High Caliber History LLC and has more than a decade of experience working for the Smithsonian Institution, the National Park Service, and the NRA Museums. His ability to present history and research in an engaging manner has made him a sought after consultant, writer, and museum professional. The ease with which he can recall obscure historical facts and figures makes him very good at Jeopardy!, but exceptionally bad at geometry.