Delray Beach, Fla. –-(Ammoland.com)- Century Arms is proud to announce that US PALM is reborn! This brand built a special following by offering a quality, no nonsense, and affordable product to AK lovers all over the country. Century Arms was fortunate to step in and help a brand that they believe is a crucial part of the 2A community. It was founded and grown by Robert Anderson and Brandon Finch and now their vision has the opportunity to grow to a size that is truly as big as the personality it was created on!
The US PALM brand had a wide selection of offerings over the years but the most famous of their product lines were hands down the AK-47 magazines and grips. It is because of this fact that the first two of many items to be reoffered will of course be these two staples lines. The 30 round magazines are produced under the same technical data package as the original and will come in black and flat dark earth, all while proudly displaying the iconic waffle pattern design that US PALM has always been known for. The grips are ergonomically designed for maximum grip, control, and feel to a wide array of shooters and are offered in black, flat dark earth, and Bakelite orange. These products will come with a lifetime warranty that is reflected in the company's slogan of "Weather Any Storm" and will have the support of a customer service team committed to being the best in the firearms industry.
"The US PALM brand was built on a set of core values that focused on quality, reliability, and affordability as a promise to their customers. Mix that in with a bit of attitude and that is what people love about US PALM. When we decided to revitalize the brand we knew that our main focus had to be to keep everything exactly how it was, just on a bigger scale" said Jason Karvois, Director of Sales for US PALM.
US PALM products have now shipped to dealers and distributors across the country. For more information visit the website at WWW.USPALM.COM.
The product lines will be growing rapidly to include different capacity and caliber magazines, other furniture, accessories, and much more, so stay tuned!
---
About Century Arms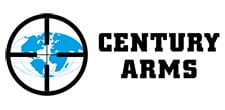 Born over 50 years ago with its roots in the surplus business, Century Arms has an extensive history of providing unique and affordable products to the American Collector, Hunter, and Target Shooter. That tradition is carried on today, with a state of the art manufacturing facility located in the U.S.A, as the company continues to offer unique, innovative, and quality products to the U.S. Consumer and U.S. Government under the Century Arms, Canik, U.S. Palm and Red Army Standard brands.
About US PALM
US PALM is an icon among AK enthusiasts, and for good reason. Ergonomic accessories for comfort and reinforced stress points to endure anything you can throw at them. Instantly recognizable. Forever envied. Endlessly copied. Magazines that last longer. Grips that won't let go. And in 2019, a calendar full of concepts from the minds of the founders.