USA – -(Ammoland.com)-  AK Pistols are fun, there's no denying that fact.  I bought one of the Zastava M92 pistols a few years back when they were imported by Century and have loved it as a range toy.  The older imports seem to have been built to a higher standard than the current imports which leaves us looking for an alternative.  Add to that the risks that come with an import that may be here today gone tomorrow, back in a few years and the search for something domestic begins.  Enter the Palmetto State Armory AK-P GF3.
In full disclosure this pistol was a personal purchase, not sent by Palmetto State, nor did they know that I would be reviewing the gun.  That's partially because I had no intention of reviewing the AK-P, was just looking for an additional range toy with more refinement than my old M92.  The AK-P became a review because I've been more than impressed with the quality and value I've experienced with this pistol and all for a cost below what others are asking.  Take a look at the tabletop video below to see what I mean about this handsome US-made AK Pistol.
Pulling specifications of the AK-P GF3 from the product web page we see:
Caliber: 7.62×39
Barrel Length: 10.5″
Barrel Twist Rate: 1:9.5
Barrel Material: 4150 Steel
Barrel Finish: Gas Nitride
Muzzle Device: Mini Krink Brake
Muzzle Thread: M24x1 1/2 RH
Receiver: Stamped Steel
Front Trunnion: Hammer Forged
Bolt: Hammer Forged
Carrier: Hammer Forged
Handguard Type: Red Wood Upper/Lower Handguard
Grip: Red Wood Grip
Brace: PSA AK Picatinny Adapter with Triangle Side Folding Brace
Fire Control Group: Single Stage, Single Hook
Sights: 90 Degree Combo Sight/Gas Block, Fixed Rear Sight
Magazine: Magpul PMAG AK/AKM 30 Round Magazine (1); Where Allowed by Law
Includes: Picatinny Optics Mount
AKP w/ Triangle Brace Extended: 29 5/8"
AKP w/ Triangle Brace Folded: 21 1/8"
Fit and finish are incredible, the AK-P truly is beautifully built.  In the tabletop video I asked the viewers to comment on how they'd like to see the AK-P tested.  The majority wanted to see a low-powered variable optic to reduce human error and groups at 50 yards to be fair to a platform that is typically 3-5 MOA out of a rifle barrel.  We abode.  With a Nikon Force 1000 1-4x scope we hit the range with five different loads including Barnaul, Hornady Black, Red Army Standard, SSA by Nosler, and Wolf Polyformance.   The intent of the range test was to get a feel for what someone could expect using these loads, not to sharp-shoot or cherry-pick the best group under ideal conditions.  For that reason two shooters were used, each shooting five shots of each ammo type into the target with one target per load.  The weather was a cool 36 degrees and some light rain came and went while at the range.  Results, as well as our shot cadence,  are in the video below:
Though each load provided it's own unique pattern all of the ten-shot groups fit in about a 1×2″ or 2×2″ grid at 50 yards.  That computes to about 4 MOA which falls within the standard accuracy of an AK rifle.  Now take into account that the AK-P had just a 10.5″ barrel and the 1-4x optic was mounted on the dust cover.  Palmetto State Armory has really built quite the quality gun!  This makes me want to get one of their rifles in and repeat the test but at 100 yards, with a stronger optic and really see what these American-made AKs can do.
Ammoland has also reviewed the Palmetto State Armory AKP w/ Magpul Furniture here.
---
About Graham Baates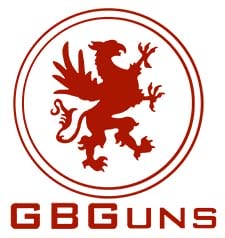 "Graham Baates" is a pen name used by a 15-year active Army veteran who spent most of his time in the tactical side of the Intelligence community including tours in Afghanistan and Iraq. Post-Army Graham spent some time in the 3-Gun circuit before becoming a full-time NRA Certified defensive handgun instructor and now works as an industry writer while curating a YouTube channel and blog on the side. Visit Graham on Youtube .