Rex Nanorum reviews the Palmetto State Armory Gen III PA-10 Rifle.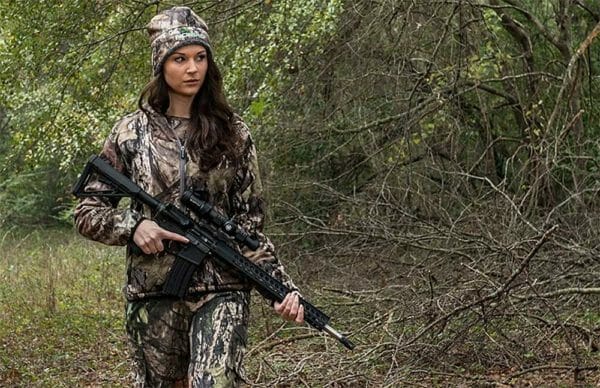 U.S.A. –-(Ammoland.com)-  Palmetto State Armory (PSA) has been delivering firearms to the American public at a prodigious rate since they opened.  With an extremely popular webstore, PSA has been shipping out name-brand guns, parts, and accessories, as well as slinging their own lineup of American made guns.  This runs right in line with what seems to be their driving line, "that all free men should be armed".
When I ran my own FFL (with SOT), PSA's AR-pattern rifles were extremely popular for their balance of price and performance.  I've long since moved on as a dealer, so now I get to revisit the brand to check out PSA's new Gen III PA-10 platform offering, an AR-10 pattern rifle chambered in .308 Winchester.
Palmetto State Armory Gen III PA-10 Rifle Tech Specs:
Barrel Length: 18"
Barrel Material: 416R Stainless Steel
Barrel Profile: A2 Style
Chamber: .308 WIN
Twist Rate: 1 in 10"
Extension: M4
Gas System: Mid-Length
Gas Block Type: Low-profile 5 position click switch adjustable gas block
Upper Receiver: Forged 7075 T6 Aluminum
Receiver Style: PA10 Flat top with Feed Ramps
Receiver Finish: Hardcoat Anodized
Forward Assist: Yes
Dust Cover: Yes
Handguard Type: PSA 15″ M-Lok Free Float Rail with Anti-slip and anti-rotation features
Bolt Carrier Group: Yes, Toolcraft PA10 BCG with extra power extractor spring
Staked Gas Key: Yes
Lower Receiver: Forged 7075 T6 Aluminum
Receiver Finish: Hardcoat Anodized
Fire Control Group: Enhanced Polished Trigger (EPT)
Buffer Tube: 7075 T6 Aluminum
Adjustment: 6-position telescoping stock
Stock: Magpul MOE Carbine Stock, Black
Grip: PSA Overmolded A2 Grip, Black
Magazine: 20 Round PMAG
Gen 3 Benefits at a glance:
Lower Includes relief cuts for a broader compatibility with 308 BCG's
Twice Staked Castle Nuts
Standardized carbine length buffer tube with short, heavy buffer
Dimpled 416R Stainless Steel Barrel
5 Position Adjustable Click Switch Gas Block
Extra Power Extractor Springs
7075 T6 Charging Handle Included in all uppers
Black Nitride Gas Tube
Barrel Nuts properly torqued to military specifications
Anti-slip and anti-rotation handguards
All right, so we can see Palmetto State Armory has taken things up a notch with their Gen 3 version of the PA-10 rifle. Out of the box, fit and finish look great.  There is only the slightest discernible movement between receivers, not even enough to call a wobble.  After a quick shot of lube, running the bolt carrier back and forth feels smooth and easy, with no grit or hangup.  The staking on the castle nut looks perfect.  The adjustable gas block is accessible through the front opening of the handguard with the included Allen key.
The Palmetto State Armory Gen III PA-10 Rifle's two-stage trigger felt really nice during dry fire familiarization.  Clean take-up followed by a crisp break.  The second stage is a little heavier than the two-stage target triggers from Geisselle and CMC that I'm used to, I'd put it between 4.5 – 5 lbs.  This is a really good spot for a heavier use gun, whether defensive or hunting focused.  It's a snappy enough break to be accurate with, but not overly sensitive.  I'd be very happy if this replaced the standard mil-spec trigger as the baseline for which all AR platform rifles came with.
I tossed on a Burris TMPR 3×32 prismatic optic and hit the range with a pile of Norma Match .308, featuring a Sierra Matchking HPBT projectile.  I don't like accuracy testing during the first couple hundred rounds, so I consider these first two or three range trips to be for familiarization more than a hard baseline of what the rifle can do.  That's especially true with a three power optic on a rifle I'll be shooting out to 800 yards.  The first 200 rounds were spent between 50 and 200 yards, and I only shot a couple groups at 50 and 100 yards to get zeroed.  The 50-yard groups were around 1.1″, while the one group at 100 yards was 1.6″.  Not bad for the first magazine through the gun!  I'll follow-up once the barrel is broken in fully.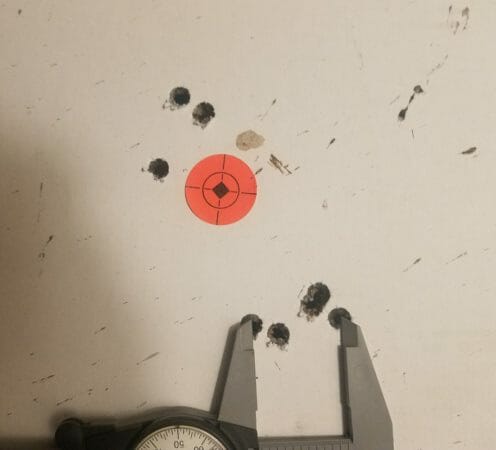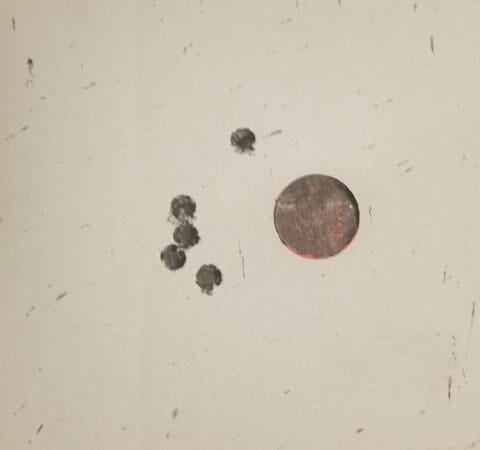 The PSA Gen III PA-10 is like a dream behind the gun.  It's really well balanced and not an excessively heavy hog like many -10 pattern rifles are.  Recoil is well managed and the rifle was fully reliable during the admittedly small initial sample size of 200 rounds.  Popping clay pigeons at 200 yards was no trouble, showing once again I'm better at taking hit/miss shots than I am at shooting groups.  At $899.99, the Palmetto State Armory might not be the Ferrari of Modern Sporting Rifles, but it's at least a modern Honda Civic.  Reliable, economical and faster than you'd think until you turn the key.  It's still early, but so far I'm loving the Gen III PA-10.
---
About Rex Nanorum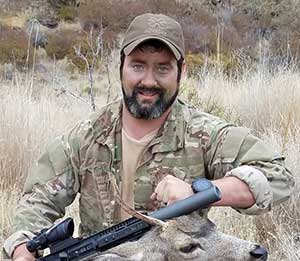 Rex Nanorum is an Alaskan Expatriate living in Oregon with his wife and kids. Growing up on commercial fishing vessels, he found his next adventure with the 2nd Bn, 75th Ranger Regt. After 5 tours to Afghanistan and Iraq, he adventured about the west coast becoming a commercial fisheries and salvage SCUBA diver, rated helicopter pilot instructor (CFII) and personal trainer, before becoming a gear reviewer and writer."
Some of the links on this page are affiliate links, meaning at no additional cost to you, Ammoland will earn a commission if you click through and make a purchase.