Madison, AL – -(AmmoLand.com)- "A focus on our "why"!" That is the title of the letter on the first page of the annual report, Shoot Like A Girl Founder and President, Karen Butler, sent to the company's corporate partners.
Shoot Like A Girl has seen many successes throughout the years and 2019 is no exception. With measurable growth and achievement reflected in numbers, it is important for the company to reflect on the reason Shoot Like A Girl exists and the powerful impact it has on ladies throughout the country. "I started Shoot Like A Girl for one primary reason. I felt that every woman should be able to feel the confidence that comes from shooting sports.
Our tag line, "Empowering Women with Confidence", is the "why" of Shoot Like a Girl. Our "how" of introducing women to shooting sports delivers our "what", which coincidentally ties back to our "why", " says Butler.
Shoot Like A Girl is grateful to each of their corporate partners who enable them to reach their goal of empowering women with confidence. The results provided report the "what"
Shoot Like A Girl has accomplished in 2019. The report is as of November 20, 2019, and is statistically sound from data consolidated with two surveys.
Please follow the link below to see the report: Shoot Like A Girl 2019 Annual Report
For sponsorship information or to learn more about SLG2, visit Shoot Like A Girl online, or visit at Facebook and Twitter.
---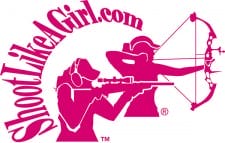 About Shoot Like A Girl:
Shoot Like A Girl is the industry leader in growing the number of women in shooting sports by giving women across the country the experience of shooting a pistol, rifle, and bow in a safe controlled women friendly environment, that empowers them with the confidence they can shoot. Please recognize the following Shoot Like A Girl Corporate Partners who enable them to grow the number of women in shooting sports and change lives, one shot at a time: GLOCK, BassProShops, Cabela's, Bushnell, Ruger, Beretta, Tikka, Colt, Magpul, Savage, Springfield Armory, Walther, Lyman, Crossbreed Holsters, Thermacell, Archery 360, Bow Hunting 360, TrueTimber, Women's Outdoor News, Mossy Oak, Rocky Mountain Elk Foundation, Beman, Primos, Gold Tip Arrows, Hoppes, Federal Premium Ammunition, Mathews, Hoyt, Neet Archery Products, S & S Outdoors, Alps Outdoorz, Record Rack, and Upper Canyon Outfitters