U.S.A. –-(Ammoland.com)- SIG SAUER, Inc. is pleased to present the WILDCraft Video Series featuring the SIG SAUER Electro-Optic Ballistic Data Xchange (BDX) Rangefinder and Riflescope system, OSCAR8 Riflescope, and SIG SAUER Elite Copper Hunting Ammunition. Season One of the WILDCraft series is now streaming exclusively on Amazon Prime Video.
WILDCraft is a four-part video series, hosted by Richard Mann, chronicling the journey of a group of gun writers and editors on a hunt led by professional hunter Geoffrey Wayland through the Fort Richmond Safaris in the mountains of South Africa's Northern Cape.
Throughout the WILDCraft series hunters train, and utilize, the SIG SAUER Electro-Optics BDX System which combines traditional hunting equipment with technology. BDX is a fully integrated rangefinder and riflescope system that utilizes Applied Ballistics Ultralight and Bluetooth™. The free SIG BDX app for Android and iOS systems allows for ballistic profiles to be established, and then communicated via Bluetooth™ to any SIG SAUER KILO BDX rangefinder. When targets are ranged, the ballistics are combined with distance to target, slope, temperature, and pressure to precisely calculate the shooting solution. This solution is displayed in the rangefinder and is also shared instantly with any SIERRA3BDX riflescope, instantly illuminating the exact holdover dot on the reticle in the riflescope. BDX™ is simple, fast, and intuitive – just connect the dot.
The SIG SAUER Electro-Optics OSCAR8 HDX Variable Power Spotting Scope aids the WILDCraft hunters to track their game in the Safari. With more power, magnification, and the latest advancements in technology the OSCAR8 spotting scope s a premium, angled eyepiece 27–55x80mm spotting scope, featuring the industry-innovating SIG SAUER HDX optical design, and built specifically for hunters and shooters that demand the best in all-weather performance and durability in the field.
For ammunition the WILDCraft hunters utilize the SIG SAUER Elite Copper Hunting Ammunition 300 Win Mag (165gr.), 308 Win (150gr.), and 6.5 Creedmoor (120gr.) that features premium-quality powders and primers for minimum velocity variation and yields a 1.8x diameter expansion. The ammunition is perfected for easy rifle feeding, with optimized nose geometry, and premium nickel-plated shell casings that deliver consistently reliable accuracy for taking down game.
The SIG SAUER products used by the WILDCraft hunters including the SIG SAUER BDX System, OSCAR8 Spotting Scope, and all calibers of the SIG SAUER Elite Copper Hunting Ammunition can be purchased online at sigsauer.com/store or retailers everywhere.
---
About SIG SAUER, Inc.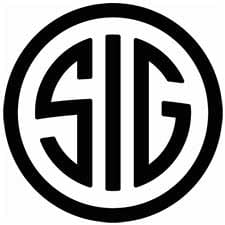 SIG SAUER, Inc. is a leading provider and manufacturer of firearms, electro-optics, ammunition, airguns, suppressors, and training. For over 150 years SIG SAUER, Inc. has evolved, and thrived, by blending American ingenuity, German engineering, and Swiss precision. Today, SIG SAUER is synonymous with industry-leading quality and innovation which has made it the brand of choice amongst the U.S. Military, the global defense community, law enforcement, competitive shooters, hunters, and responsible citizens. Additionally, SIG SAUER is the premier provider of elite firearms instruction and tactical training at the SIG SAUER Academy. Headquartered in Newington, New Hampshire, SIG SAUER has almost 2,000 employees across eight locations. For more information about the company and product line visit: sigsauer.com.