Cody, Wyo. (Ammoland.com) – Big Horn Armory (BHA), makers of big-bore firearms, will be exhibiting all of its most popular big-bore firearms at 3DEO Metal 3D Printing's booth no. 52104 at the SHOT Week Supplier Showcase during the 2020 SHOT Show, to held in Las Vegas, Nevada, Jan. 21 – 24, 2020. The SHOT Week Supplier Showcase will be held Jan. 20 – 21, 2020 from 8:30 a.m. to 5:30 p.m. in the Palazzo Ballroom, 5th Floor in the Venetian Hotel Meeting Rooms. The SHOT Week Supplier Showcase is a dedicated event for suppliers to present their products to shooting, hunting, and outdoor manufacturers.
BHA is not your average gun manufacturer. Founded in 2008 with the goal of designing a Browning type lever action gun, chambered in 500 Smith & Wesson Magnum, they build guns that give them a reason to jump out of bed in the morning, and for them, that means the bigger the better. The first gun to start shipping in Sept. 2012 was the Model 89. The design closely follows the work of Browning, with some modern metallurgy and machining techniques. BHA was so enamored with the power of the 500 Smith & Wesson in a rifle, that they decided to keep going big with their latest project, the AR500. Whether it's packing 36,800 ft. lbs. of energy in a lever-action, or building the most powerful AR on the market, BHA's goal is to give the customer the biggest bang for his or her buck.
The Shooting, Hunting, Outdoor Trade Show (SHOT Show) is the largest and most comprehensive trade show for all professionals involved with the shooting sports, hunting and law enforcement industries. It is the world's premier exposition of combined firearms, ammunition, law enforcement, cutlery, outdoor apparel, optics, and related products and services. The SHOT Show attracts buyers from all 50 states and more than 100 countries. More than 58,000 industry professionals packed the aisles in 2019.
For more on Big Horn Armory, visit www.bighornarmory.com or any of their social media platforms: Facebook, Instagram, YouTube or Twitter.
---
About Big Horn Armory: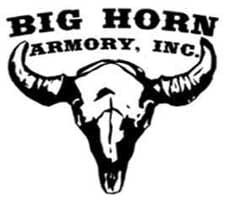 Big Horn Armory was founded in 2008 with the expressed intention of designing a Browning-type lever-action gun chambered in 500 Smith & Wesson Magnum. The Big Horn Armory Model 89, made in America, closely follows the work of John Browning with refinements courtesy of modern metallurgy and machining capabilities. The first rifles began shipping in September of 2012 and since then, BHA has added to their big bore lineup with a Model 90 Carbine in 460 S&W, the Model 90A in 454 Casull, the Model 90B in .45 Colt, the Model 89A in 500 Linebaugh and the Model 89B in .475 Linebaugh. In 2017, Big Horn Armory took a departure from its lever-action series and developed the AR500 Auto Max, the most powerful short-range, semi-auto based on an AR .308 platform.