U.S.A. –-(Ammoland.com)-  With a system that's only around a year old, the Burris T.M.P.R (Tri- Modular Prismatic Riflescope, hereafter TMPR with no periods) shows a refreshingly forward-looking design.  The 3x and 5x prismatic scopes have three modular attachment points that allow not only for mounting of a Fastfire micro red dot or a laser sight but also for them to share juice from the main power source.  For today though, I'm focusing on the TMPR's capability solely as an optic, as it's one of the competitors being reviewed individually before going head to head in my "ACOG Killers?" series.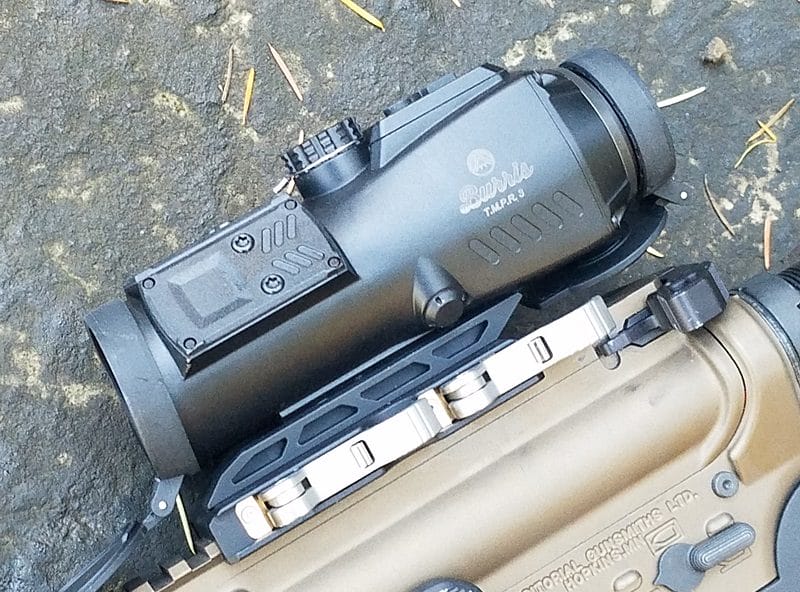 Burris T.M.P.R. Prismatic Optic
Tech Specs:
Reticle:  Ballistic AR

Magnification: 3x
Objective Lens Diameter: 32mm
Weight: 18.2 oz
Length: 5.6″
Eye Relief: 2.2″
Field Of View (FOV): 40′ @ 100 yards
Windage/Elevation Total Adjustment: 80 MOA
Trajectory compensation out to 600 yards*
Mount: QD Integral
Battery: 1 x CR123
Waterproof/Shockproof/Fogproof
Illumination: 7 Brightness Levels, in Red, Green or Blue.
Battery life: ~1,000 hours
Made in the Phillipines
"Forever Warranty" against damage or defect
The Pros:
Bright max illumination level, multiple reticle color options.
Fantastic QD mount, rock solid and has redundant locking bars.
Horseshoe & dot make for quick aiming.
Turret caps are wired together, though not to the optic body.
Very clear glass
Battery compartment deftly placed low and to the front along the right side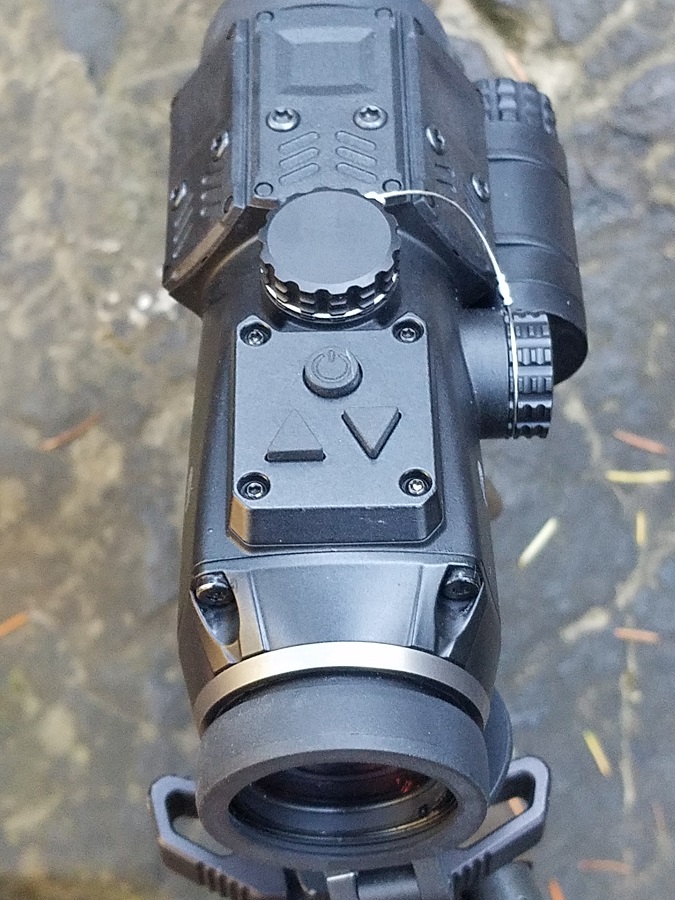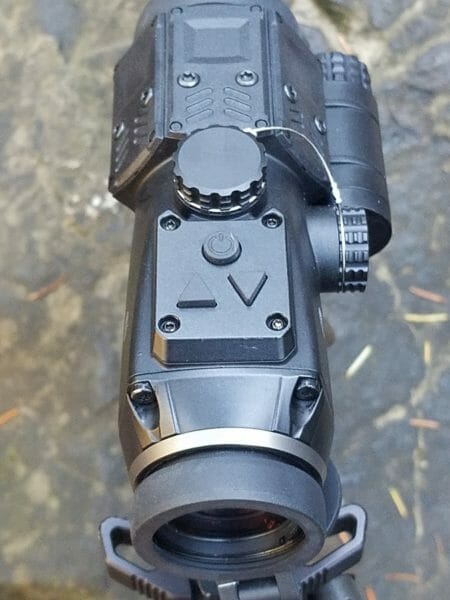 The Cons:
The bullet drop reticle is generic
Reticle illumination drops occasionally
The Relative:
The TMPR has a lot of modular functionality, with it's ability to attach a laser and/or a micro red dot sight and have them share the central power source.  With that functionality comes complexity, and cost.  If you want to use those features, the cost will likely be worth it.  If not, you're paying extra compared to similar 3x-4x prismatic optics.
I slung the TMPR onto a Gen III PSA  AR-10 pattern rifle in .308, figuring any quality, modern optic should be able to handle the moderate recoil.  At the range, the TMPR never disappointed.  Strangely, only back at home during dry fire drills did the reticle's illumination drop a few times.  Checked the battery, cleaned terminals, happened once or twice more.  Back to the range, no problems! Odd.  The glass is clear, with vivid colors showing.  The horseshoe in the reticle is a good aiming device, picking the eye up quickly.  Using the "bindon aiming concept" for quick shots was a success here, with the effectiveness of the horseshoe showing. The dot inside said horseshoe is very fine, allowing for more precise shots.  Zeroing and grouping with multiple ammo loads was no problem.
While the above holds true for the center of the reticle, the holdover portion gives me pause.  Or perhaps, a hole in first-party support does.  The Burris website says "Trajectory compensation out to 600 yards", but has no indication for what round the bars are calibrated.  It took a little digging to find that this optic uses the "Ballistic AR (3x)" reticle normally found on the AR-332 scope.  That got me to the below photo, which gives a lot of data but fails to appreciably simplify the process.
The illumination on the reticle is nice and bright.  While multiple color options used to be the hallmark of cheap optics, more reputable manufacturers are recognizing that certain groups in our population have eyes that respond better to green or blue than to red.  I still prefer red, but know a couple folks who pick up the others faster.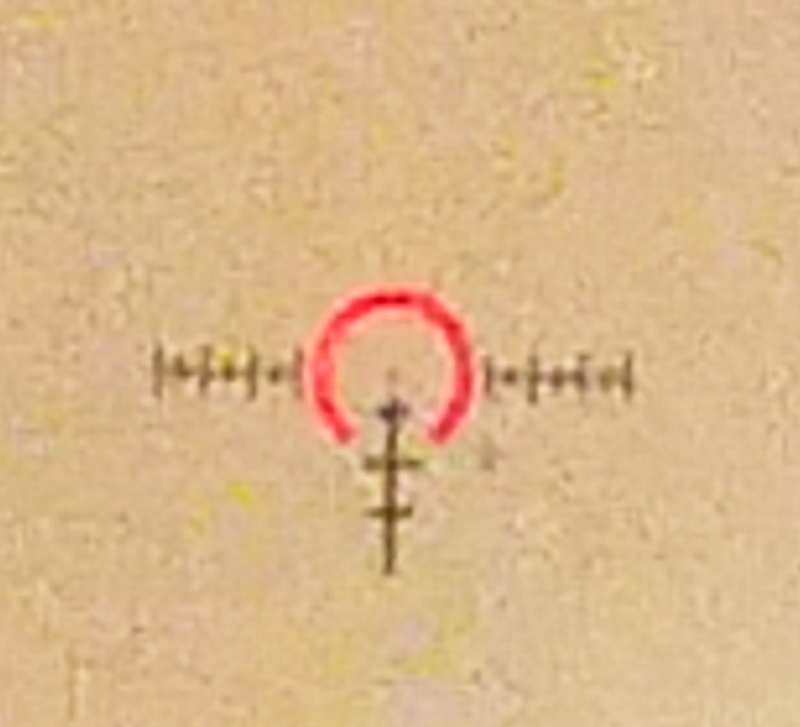 During live use, the Burris TMPR is a solid optic.  It's not huge, nor heavy.  The button layout is easy and there's ample brightness range available.  I like having the turret caps wired together, though I'd like to go one step further and have the wire attached to the optic body as well.  Finger adjustable knobs would be a bonus too.  While I did have the illumination drop during dry fire, I've been unable to reproduce it at the range.  (Perhaps excess wiring complexity with the modular attachment slots?)  The QD mount is really nice, with two locking levers holding the prismatic scope tight to the rifle.
The Burris TMPR checks a lot of boxes, and does a lot right.  The reticle has a good horseshoe base, and solid illumination options.  The power problems during dry fire concerns me, but I need to investigate if it's a one-off problem or a larger issue.  Mounting is great, and the body is built to be durable.  While the modularity will justify the increased expense to those who want to bolt on a red laser or red dot, the increased machining and wiring may price it out of some buyers budgets.  I feel like there's a lot to like here, and am going to keep it on a test rifle going forward to rack up some more miles.  The Burris T.M.P.R. has a price from Burris of $749, but can be found elsewhere for $699.  Check it out!
Check back to see how the TMPR compares to the Primary Arms 3x w/ACSS reticle and Vortex Spitfire 3x as they try to vie for market share against the Trijicon ACOG.
For previous entries leading to the "ACOG Killers?", see:
---
About Rex Nanorum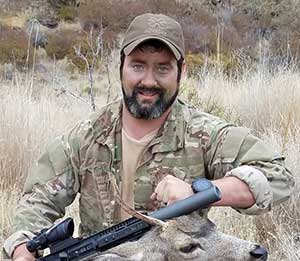 Rex Nanorum is an Alaskan Expatriate living in Oregon with his wife and kids. Growing up on commercial fishing vessels, he found his next adventure with the 2nd Bn, 75th Ranger Regt. After 5 tours to Afghanistan and Iraq, he adventured about the west coast becoming a commercial fisheries and salvage SCUBA diver, rated helicopter pilot instructor (CFII) and personal trainer, before becoming a gear reviewer and writer."
Some of the links on this page are affiliate links, meaning at no additional cost to you, Ammoland will earn a commission if you click through and make a purchase.