U.S.A. –-(Ammoland.com)- Whenever you decide to do a "best" list, I think it's very important to define what is meant by best. For this video, when we refer to best, we are going to be talking about the guns that made the biggest impact on the gun industry in the past decade. I want to talk about guns that will be remembered 10 years from now, and beyond, and are not just flashes in the pan that will be forgotten in a year or two.  We live in a time where improvements in the gun industry are small and incremental. Those small improvements are great, and a lot of fun to talk about, but when I compiled this list, I tried to come up with guns that I feel either have changed things, or will change the industry going forward. These guns also had to become available to the US consumer in the past 10 years
I think you also need to define the time period, because sometimes firearms may be conceived, but not available for years. The guns we're going to consider for this list became available to US citizens for purchase between 2010 through January of 2020. 
Because 10 years is a long period of time, and when I asked people that I trusted, what their list would be, lots of guns came up. So what we're going to do is countdown the list, then do several honorable mentions, that might be on your list. This is also my opinion, and opinions will vary. After you watch the countdown, I'd love to hear from you; let me know where I got it wrong, where I got it right, and what your list would look like.
This will be controversial, and may surprise some, but I'm going with the Silencerco Maxim 9 for the ten slot. This is the first ever commercially viable, integrally suppressed 9mm pistol. It allows you to easily use and holster a suppressed 9mm pistol. It also offers some other advantages over a separate pistol and suppressor, in the terms of ease of use. My hope, is that it will inspire other companies to attempt the same, because while the Maxim 9 isn't bad, it also isn't great. The Maxim 9 also hasn't been a great success for Silencerco, but it will always be the first.
Number 9 slot is going to the CZp10. Not because this service pistol necessarily broke any molds, it just does it so much better than everything else out there, and is offered at a price either the same or less than the competition. I personally believe that going forward any company making a service pistol will have to look at the P10, and exceed its performance levels and features. The P10 has set the bar, and everything going forward will be measured against it.
For the 8 slot, I'm going with the CMMG Banshee, and its radial delayed operating system. The radial delayed operating system employed in these guns is far superior to direct blowback and direct impingement, especially when it comes to pistol calibers. It has also let CMMG fairly easily make the AR platform adapt to work well with a wide variety of pistol calibers from 9mm, 5.7, and even 10mm. It also greatly reduces recoil, and allows the bolt to be lighter; overall its just a great operating system that is extremely versatile. If you ever get the chance, shoot a radial delayed 9mm banshee and a direct blowback 9mm AR back to back. You'll quickly see and feel the difference. It will be interesting to see what else CMMG does with this and how it moves forward over time.
For the 7 slot, is the Sig Sauer P320. There is not a more adaptable or versatile handgun available today. With its removable trigger assembly, that is the serialized part, you can technically go from a compact pistol, all the way up to something like the P320 X5 Legion with only one gun. You'd have to buy a lot of parts, but it could be done. It was also adopted by the Army in the form of the M17, and it looks like the marines will be going with the M18. Becoming the sidearm for the American military would really be enough on its own to earn a spot on this list because, that alone, is a very historic undertaking. I currently own 3 P320s, and they've all been great reliable pistols. My personal favorite is the Legion, and I can see myself picking up an M18 in the near future as well.
Coming in at six, is another Sig pistol that I think we are just starting to see the effects of on the industry; the Sig P365. This thing has changed the game in the world of micro compact pistols, and what can be expected from a gun so small. Coming from someone who generally hates really small guns, I love the P365, even being small, it still feels good in my hands, and I can shoot it confidently, just like a much larger gun. Plus, the capacity is fantastic, 10-12 rounds in what I'll call normal sized magazines, and up to 15 rounds in extended mags. Plus, with the XL variant, you have a very small optics ready gun. We're currently testing the Romeo 0 on that setup right now, and it's been extremely impressive. They also have the SAS variant, which is interesting. This, I feel, will start a whole new lineup of pistols in the coming years, as other manufacturers scramble to come out with something to compete with the P365. We've already seen Springfield drop the Hellcat, and I can only imagine that there will be more to come.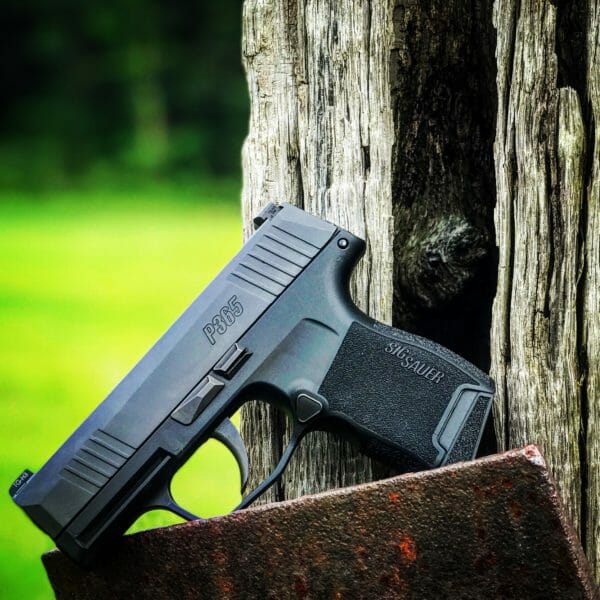 For number five, my pick is the Q fix, because it could be argued that the bolt action rifle hasn't been completely re-thought from the ground up since the Mauser K98. For you millennials out there, the Mauser K98 is from 1898, not 1998, so its been extremely overdue for an overhaul. The Fix utilizes a one-piece aluminum receiver; more like an AR in comparison to the steel tube utilized by Remington 700. The one-piece receiver also eliminated the need for a separate stock or chassis, making the gun significantly lighter at only 6.3 pounds. It works with readily available SR25 magazines, has AR-style controls, fully adjustable folding stock, and on top of all that, it can quickly change barrels and caliber. This is another one that I think will be copied many times over the next decade, and I think it will be very interesting to see where this all leads. I believe this gun has breathed some new and exciting interest into the bolt gun market, and it will be exciting to see where it all leads.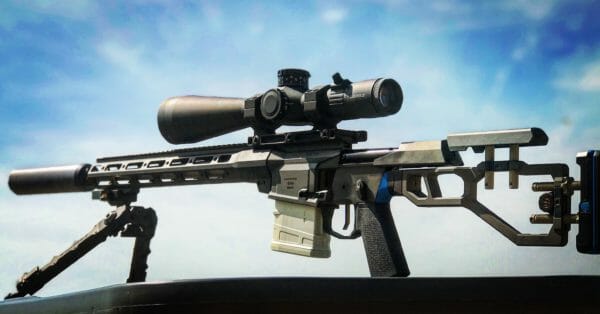 Number 4, the FN SCAR. If you were into firearms at the beginning of the decade, when the SCAR hit the market and was chosen to be used by SOCOM over some other very formidable rifles, there was nothing bigger. The SCAR changed the game, it ushered in an era of what I'm going to call "next-gen rifles". So many great and formidable rifles exist today that may not have had the SCAR not paved the way. It utilizes a short-stroke piston system, a monolithic one-piece upper receiver, with a foldable stock. It was, of course, criticized some at the time, and then more as time went on, especially as the gun got utilized more in actual in battle. Also, while available in both 556 and 308, it's pretty much universally accepted that the 308 is really where the platform excels. While I feel that it probably has been surpassed in recent years by newer rifles that have perfected what the SCAR started, the gun industry would not be where it is today without the SCAR.
In the three-slot, I'm putting the POF Revolution, because what POF has done with this rifle is nothing short of Revolutionary. If there is one universal complaint about the AR15, it is the 556/223 round. That's why there's a constant string of "new" AR rounds, because people, in general, love the gun, and aren't quite as sure about the round. Instead of coming up with some new and untested round, that still fits within the limited specs to run in an AR 15, POF said why don't we just make the AR15 shoot a battle-proven, battle-tested 308 round. I want to be really specific here, the Revolution is not an AR10, the AR15's much bigger brother chambered in 308; the Revolution is an AR15 that shoots 308. Not only that, POF did an amazing job with the whole package. We did several videos on the Revolution, you should go check them out to get a better understanding. In short, all the superior ergonomics of the AR15 are perfectly preserved, recoil is shockingly light for such a small 308, and you have the full power, range, and capability of the 308. At least in my eyes, what POF has done here, is really special, and I'm not quite sure that the masses have come to fully appreciate it yet. Every time I get the comment "So it's an AR10?" I just start yelling and throwing stuff at my monitor. But, I feel over time, what POF has done will catch on because it is the best rifle, with arguably the best, or at least most proven cartridge. POF has executed the whole rifle superbly, and I'm a huge fan of the Revolution.
For the number 2 gun of the decade, my pick is the Q honey Badger, which started off at the beginning of the decade as the ACC Honey badger. This already was one of the most copied guns ever, even before the original hit the consumer market in 2018. It was also developed in conjunction with the 300 Blackout round, which I think you can easily say was the most successful round of the decade as well. The Honey Badger, as well as the 300 Blackout cartridge, were developed with special forces to be a replacement for the MP5SD. It was required that the system be quiet and effective in close quarters combat, and with the simple change of a magazine, be able to reach out to longer distances with supersonic rounds. The Honey Badger from Q features an ultra compact telescoping stock, and an ultra fast 1 in 5 twist 7 inch barrel. That may be somewhat faster than what most of the industry uses, but  if that's what the guys who developed the round recommend, its probably a good choice. The weight varies a little depending on the configuration, and they're all insanely light. I personally got the SBR that weighs in at 4 pounds 8 ounces. The Honey Badger is an impressive rifle that really needs to be held and shot to be appreciated. When you pick it up, its so light it doesn't even feel like it's a real gun; upon firing it, you realize that it excels in every way. There are already more copies than you can count; that along with the fact that is was developed in conjunction with the 300 Blackout, it has definitely altered the course of the firearms industry, and is why it's so high on the list for me.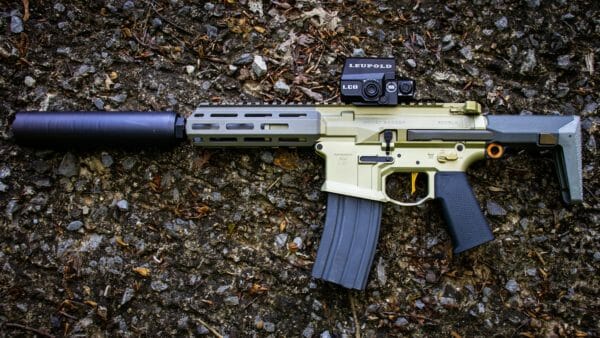 Ok, my number 1 has actually caused some controversy even amongst the guys that help out with the channel, but I'm going with the HK SP5, and here's why. I have been collecting guns for a very long time and its always just been accepted that Hk would never bring a real MP5 to the US civilian market. Even if they did, it would have some handicap; like a 16 inch barrel, no paddle mag release, or no 3lug barrel. Yet here we are, an HK MP5 with all the features that you want in an MP5. Also, while this is definitely an old design, dating back to 1964, it is new to the US civilian market only coming out about a month ago. I also think that it will push the industry, makers of MP5 clones will have to produce better, cheaper guns to compete with the SP5 as prices stabilize and get closer to the suggested retail. It will also push other roller lock manufacturers to make more exotic variations, like the 10mm, just meaning that there will be more roller locks, and more choices for consumers. Which, I think, is a very good thing. Plus, I admit it, I'm a serious HK fanatic, the MP5 is my favorite gun, and this is my list.
When you can only pick 10 guns over such long period of time, it makes you leave some off of your list. Here are some honorable mentions that you may want to consider when formulating your own list.
Ruger Precision Rifle
SIG MCX/ MPX
Remington / Bushamster ACR
Kriss Vector
CZ Scorpion
B&T APC series
HK VP9
S&W Shield
IWI Tavor / X95
Kel Tec KSG

 
Well, thats my list as I see it, and I would love to hear from you. Where did I get it right, where did I get it wrong, and what did I miss completely. Let me know in the comments.
---
About Alabama Arsenal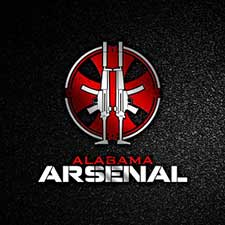 We conduct in-depth, unbiased reviews on firearms and accessories. We are made up of all different backgrounds to give you the best range of opinions, including military experience and gunsmith work. Be sure to check out our Facebook and Instagram.
Unlike many channels out there, we make it a priority to respond to your comments. We enjoy engaging with our followers, and will gladly answer any reasonable questions you may have.
Some of the links on this page are affiliate links, meaning at no additional cost to you, Ammoland will earn a commission if you click through and make a purchase.