Madison, AL – -(AmmoLand.com)- Shoot Like A Girl is excited to present TrueTimber as a Corporate Parter. This is a valuable addition to Shoot Like A Girl and will provide many opportunities for growth within the company.
"We are grateful for this partnership and for the way TrueTimber has embraced Shoot Like Girl and our mission to increase the number of women who participate in shooting sports by empowering them with confidence. Our visions' truly align and they have welcomed us like family. We are fortunate and thankful to have them as a part of our team!", says Karen Butler, Founder and President of Shoot Like A Girl.

Renee Earnest, TrueTimber Key Account Representative, says "We couldn't be more excited to partner with such an amazing team of women who truly represent this sport well. The instruction and support provided allows anyone from a beginner to a seasoned hunter to feel comfortable. You have your own cheerleader coaching you every step of the way, keeping it fun, informative and safe!"
Shoot Like A Girl is thrilled to be able to showcase TrueTimber products and apparel as they move along on their 2020 Coast to Coast tour!
For sponsorship information or to learn more about SLG2, visit Shoot Like A Girl online, or visit at Facebook and Twitter.
---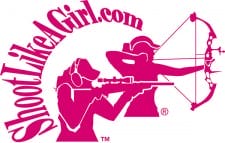 About Shoot Like A Girl:
Shoot Like A Girl is the industry leader in growing the number of women in shooting sports by giving women across the country the experience of shooting a pistol, rifle, and bow in a safe controlled women-friendly environment. The Shoot Like A Girl experience is free to each participant because of these corporate partners, please recognize the following who enable them to grow the number of women in shooting sports and change lives, one shot at a time:
GLOCK, Bass Pro Shops, Cabela's, Ruger, Beretta, Colt, Magpul, Bushnell, Savage, Springfield Armory, Walther, FN America,TrueTimber, Lyman, Crossbreed Holsters, Thermacell, Black Rifle Coffee Company, GTM, Archery 360, Rogue Ridge, Bow Hunting 360, Women's Outdoor News, Rocky Mountain Elk Foundation, Primos, Gold Tip Arrows, Hoppes, Federal Premium Ammunition, Mathews, Hoyt, S & S Outdoors, Alps Outdoorz, Record Rack, and Upper Canyon Outfitters