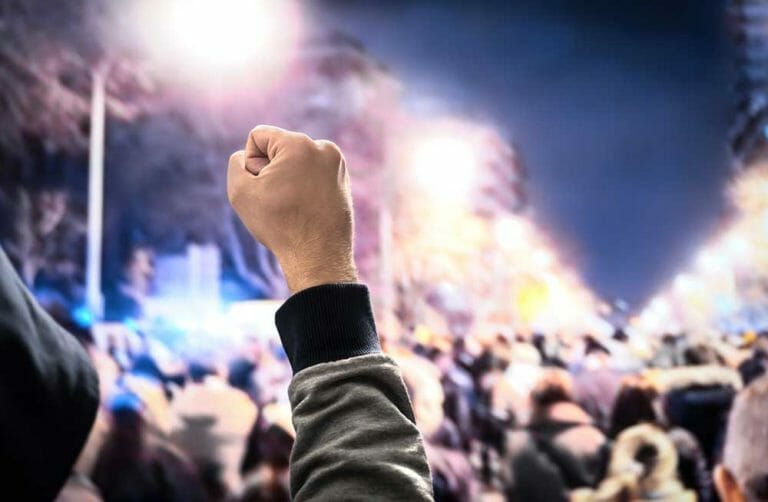 Virginia – -(AmmoLand.com)- We need 10,000 patriots to fill the Capitol grounds for Monday's rally!
Unfortunately, the Virginia Supreme Court just said they did not have enough information on the stay denied by the lower court to issue their own stay, so the Governor's illegal gun-ban on Capitol grounds is going to stand for this event.
Here is what we need to do on Monday to make the rally a success:
DETAILS:
Virginia Citizens Defense League needs at least 10,000 members/gun owners to commit to "taking one for the team'" by entering the Capitol grounds unarmed around 10 am and is in place for the rally by 10:45 am. Those who were lobbying will already be unarmed, so we urge them to be part of the 10,000 inside the fencing.
NOTE: knives with folding metal blades less than 3-inches long are ARE permitted both in the General Assembly AND on the Capitol grounds.
For every one gun owner on the Capitol grounds, we need another two to five people outside the Capitol grounds' fence on 9th Street. Those doing so can be legally armed.
If you can commit to being one of our needed 10,000 unarmed members inside the fence, please help us by asking several of your family and friends to be your designated armed escort to the gates and to stand outside the fenced area to watch over us.
WHY:
We are separating our responsibilities, in this otherwise untenable and unconstitutional situation foisted on gun owners by Northam. Gun owners standing, both inside and outside of the fence, ensure that the Capitol grounds and the surrounding area is filled to capacity to hear our speakers and it will make a great visual for the cameras!
For those who are going to be on the Capitol grounds, the fewer items you bring along, the quicker and more efficient the screening.
Virginia Citizens Defense League will have loudspeakers so that those outside the fence will be able to hear. The event will also be broadcast live on WRVA radio, 1140 AM /96.1 FM.
IMPORTANT:
We ask everyone to follow the temporary Capitol grounds rules. There is NO need for an act of civil disobedience to achieve standing for a court fight. We already have standing.
We still will have our day in court to fully debate the governor's unconstitutional overreach in just a few short weeks.
Thank you very much for your support and understanding. The Governor and his cronies would like nothing better than to see the Capitol grounds empty, with the speakers talking only to themselves. We simply cannot let that happen.
PLEASE CHOOSE ONE:
Arrive temporarily UNARMED and go INSIDE the fenced area on the Capitol grounds or.
Stand with us, LEGALLY ARMED if you so choose, just OUTSIDE the fence and watch over your brothers and sisters inside the fence.
Either way, we'll see you there!
FINAL NOTE:
Monday is going to be a day of lobbying, with a peaceful rally. All law-abiding citizens are invited. The Capitol, State, and Richmond police forces will be providing strong security. We thank them in advance for helping make sure that the event is a safe and fun event.
---
About Virginia Citizens Defense League, Inc. (VCDL):
Virginia Citizens Defense League, Inc. (VCDL). VCDL is an all-volunteer, non-partisan grassroots organization dedicated to defending the human rights of all Virginians. The Right to Keep and Bear Arms is a fundamental human right.
For more information, visit: www.vcdl.org.