U.S.A. –-(Ammoland.com)- SHOT Show 2020 has come and gone.  For nearly all of us, that meant hustling from meeting to meeting, shaking hundreds of hands and just occasionally, getting to put hands on some sweet guns.  One interesting past time for many to break up the monotony is patch collecting.  Many booths give out promotional material, and some that arrive in the form of Velcro backed morale patches become instantly collectible.  Whether it's just a sweet design, or if it's compounded by scarcity and loot goblins, many end up fetching a premium when sold on secondary markets.  For some of us though, it's just another great way to meet great people from around the industry and share a love of pop culture and art.  Continuing my annual reflections, here's my Best Patches of SHOT Show 2020.
Now, some of these may not be new.  But this SHOT is the first time I've run into them!  So here they are.
5.11 has a huge library of patches.  These two caught my eye at the Vegas store during the 5.11 SHOT media and friends event, especially the leather shield and swords.
Palmetto State Armory
PSA showing off the Mp5 (err, PSA5) at SHOT Show?  Highlight reel.  The patch just cements it.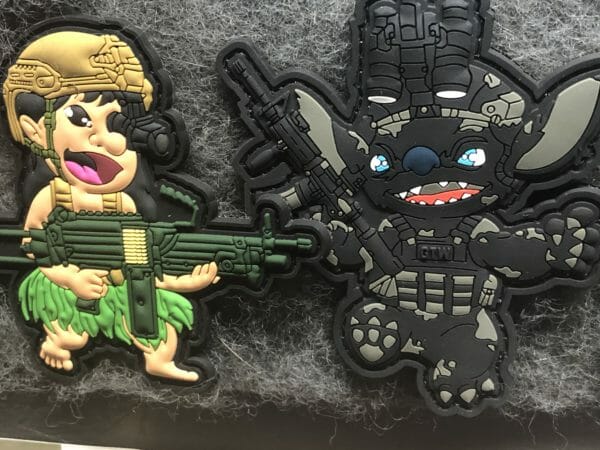 Jason at GTW always has some awesome work to show off, but tactical Lilo and Stich takes it.
Big bird in a little bird? Game on.  And we all love a good pun right?  So send noods.
Weapon Outfitters and Oft-collaborative ally/artist Paigeosity have knocked out some killer content.  Grabbing their patches was a feather in the cap for 2020.
Altama Boots has one of the hottest patch walls every year at SHOT.  This year, they had a different patch to hand out each day.  I think the above was the best.
Dead Air Silencers didn't even have a booth this year, but were present and piggybacking on Silencer Shop's square footage.  Besides a Fifth Element themed sticker pack, they were also handing out the above Leeloo patch.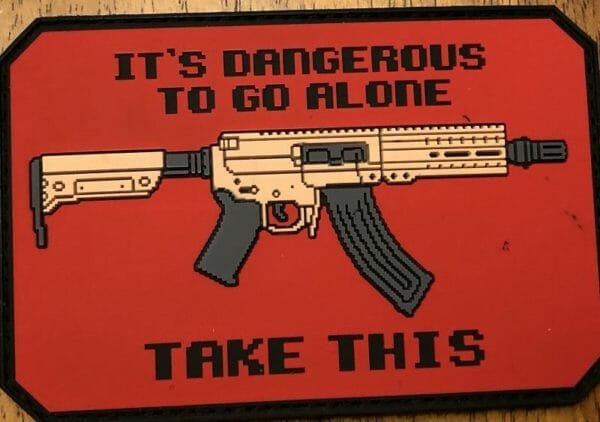 CMMG invoked a bit of Zelda nostalgia, wisely in my opinion.
Zach of Bloodlines Patch Co could be found handing out these killer Big Igloo patches, though he was a scarce quarry for many.
These metal, laser cut patches were among the most distinctive at this year's show.  Also poking a little fun at the AVN (adult actresses) awards show that's always in Vegas at the same time as SHOT.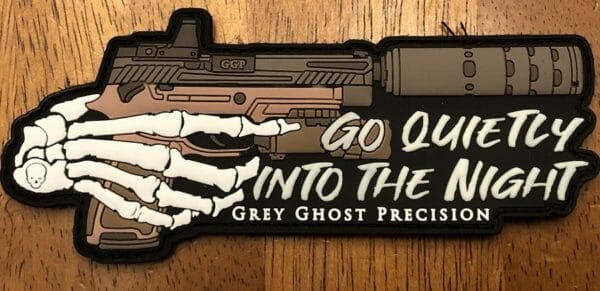 This one really speaks to those who ascribe to the "cold, head hands" theory of gun confiscation.
Every year there's a small group of folks who line up at the ATF's booth to try and get them to say, or pose with embarrassing things.  Tactical Bacon Patches takes a break from their lewd anime line-up to commemorate the finest assassins of canines in the land.
The Norwegians at Ulfthednar certainly came up with an intriguing patch design.
Wendy's girl packing heat?  We'll take it!  This one was sought after, but necessitated a trip down to the gungeon (basement) to find.
Here it is, King of the 2020's SHOT Show morale patches.  Tactical Outfitters was handing this "baby" out, though it took a serious game of "Where in the world is Carmen San Diego?" to track him down.  Though these were given out for free, they were spotted immediately afterwards on the secondary market with asking prices around $200.  Everyone wanted to locate the asset, few were able to.  This is the way.  (picture edited per request of the manufacturer)
---
About Rex Nanorum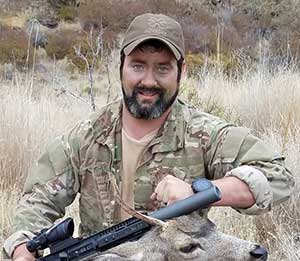 Rex Nanorum is an Alaskan Expatriate living in Oregon with his wife and kids. Growing up on commercial fishing vessels, he found his next adventure with the 2nd Bn, 75th Ranger Regt. After 5 tours to Afghanistan and Iraq, he adventured about the west coast becoming commercial fisheries and salvage SCUBA diver, rated helicopter pilot instructor (CFII) and personal trainer, before becoming a gear reviewer and writer."