From Feb. 1 – 29, 2020, Big Horn Armory will have its Fancy Walnut stock upgrade available for all of its lever gun models for only $300 (normally a $600 value).
Cody, Wyo. (Ammoland.com) – Big Horn Armory (BHA), makers of big-bore firearms, is offering a special promotion in the month of February on its Fancy Walnut stocks for all lever gun models.
Normally a $600 upgrade, BHA is offering special pricing on the Fancy Walnut wood finish option at a cost of only $300 (that's a 50 percent savings).
This limited-time deal runs from Feb. 1 – 29, 2020 and is available for the stock and forend of all its lever gun models, which include the Model 89 – 500 S&W, Model 89A – 500 Linebaugh, Model 89B – 475 Linebaugh, Model 90 – 460 S&W, Model 90A – 454 Casull, and Model 90B – 45 Colt. Discount applied at checkout.
For more on Big Horn Armory, visit www.bighornarmory.com or any of their social media platforms: Facebook, Instagram, YouTube or Twitter.
We like to think BIG at Big Horn Armory. As a result, we're not your average gun manufacturer. Since we're gun guys like you, we only build guns that give us a reason to jump out of bed in the morning. For us, that means the bigger the better. Whether it's packing 36,800 ft-lbs of energy in a lever-action, or building the most powerful AR on the market, our goal is to give you the biggest bang for your buck. Literally.
At the end of the day, that's why we're in the business. To build guns you can't wait to shoot.
We are so excited to have you join us on our quest to: GO BIG OR GO HOME!
---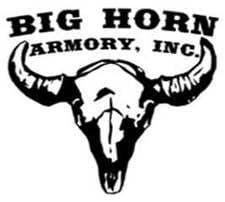 About Big Horn Armory:
Big Horn Armory was founded in 2008 with the expressed intention of designing a Browning-type lever-action gun chambered in 500 Smith & Wesson Magnum. The Big Horn Armory Model 89, made in America, closely follows the work of John Browning with refinements courtesy of modern metallurgy and machining capabilities. The first rifles began shipping in September of 2012 and since then, BHA has added to their big bore lineup with a Model 90 Carbine in 460 S&W, the Model 90A in 454 Casull, the Model 90B in .45 Colt, the Model 89A in 500 Linebaugh and the Model 89B in .475 Linebaugh. In 2017, Big Horn Armory took a departure from its lever-action series and developed the AR500 Auto Max, the most powerful short-range, semi-auto based on an AR .308 platform.