Opinion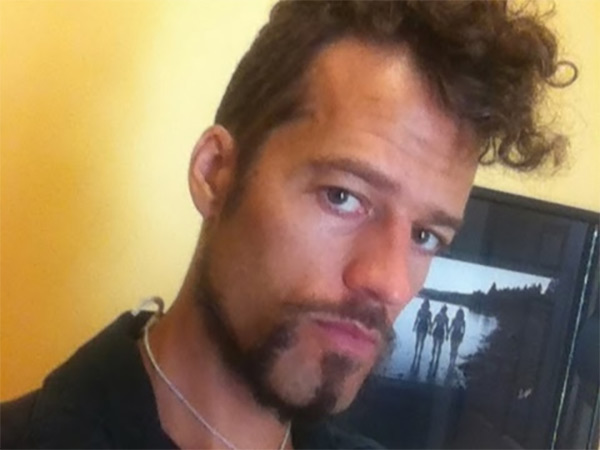 Idaho – -(AmmoLand.com)- The fight for gun rights in Sandpoint Idaho continues to heat up.
Over the weekend the Idaho Second Amendment Alliance obtained a letter that was sent to mayors all across the state of Idaho.
We shared this letter with Northwest Gun News. You can see the entirety of the letter and survey using the link here or in the image below.
In it, Mayor Shelby Rognstad of Sandpoint asks mayors to fill out a survey detailing what type of events they hold in their towns and how much revenue such events generate for their cities.
The letter tells mayors that Sandpoint might be financially harmed if they aren't allowed to disarm Idahoans at events held on taxpayer property.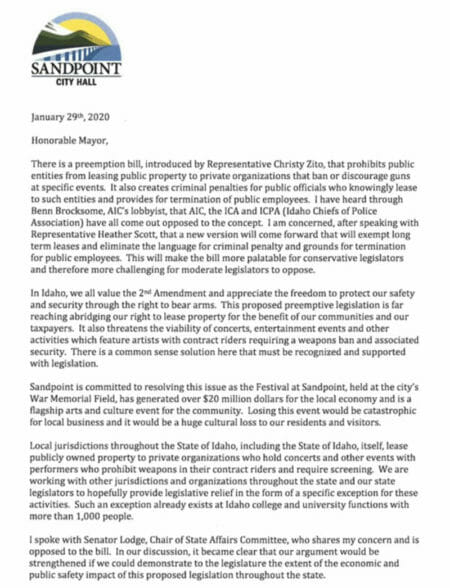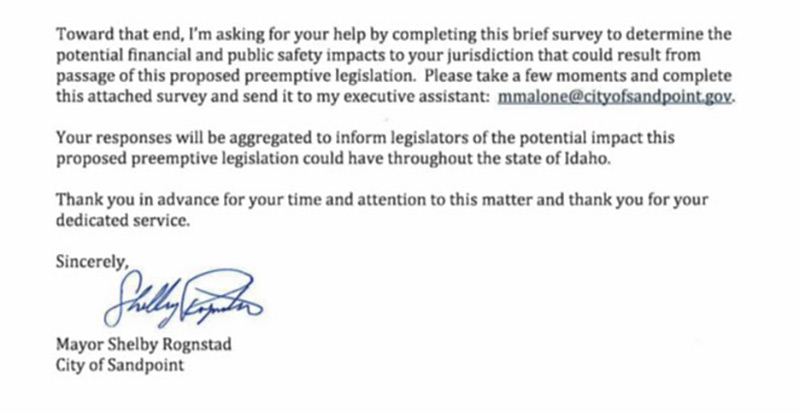 Under current Idaho law, cities and counties are prohibited from regulating the possession of firearms, including on public property. Exceptions exist of course for Federal buildings and schools.
The gun-grabbing mayor says that in order to have "public safety" the city needs to be able to disarm its citizens.
Not only does he want to be able to do so in Sandpoint, Rognstad is helping push legislation that would allow your city or county to also regulate the possession of firearms on public property for certain events.
The primary purpose for Mayor Rognstad's effort is to please musicians that want to play at the "Festival at Sandpoint" who require that concert-goers be disarmed.
His promotion of 'gun-free' zones is something better suited for California, not Idaho.
We must do everything we can to stop Rognstad's efforts.
If you have not already done so, then please immediately send your legislators a pre-written email using our new Citizen Activist Tool here:
www.action.idahosaa.org/action/tell-your-legislators-to-oppose-sandpoint-mayors-gun-free-zone-proposal/
The legislative session will be over before you know it and we need gun owners mobilized to stop any gun control that is proposed in Idaho.
You are doing an amazing job already!
Thousands of emails have been sent by gun owners into the capitol.
Your activism is making a difference. We can't let Bloomberg's minions from Moms Demand Action derail your incredible efforts.
That's why I hope you have already told your legislators to oppose Mayor Rognstad and if you have, be sure to share the link so others can do it as well.
Be sure to also read the letter in the news article we posted above.
Finally, don't forget that this Wednesday we are going to be meeting at the capitol on the "Garden Level" to hold a pro-2nd Amendment rally and support legislative efforts to make Idaho the best pro-gun state in the country.
We'll meet at 9:00 a.m. on February 5th.
Whether you carry a firearm or not is up to you. You are allowed to carry in the capitol.
We only ask that you use standard firearm safety practices.
This is our time to stand up and fight back!
For Idaho,
Greg Pruett
President
Idaho Second Amendment Alliance
---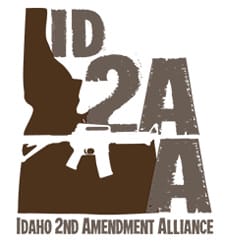 About Idaho Second Amendment Alliance:
Idaho Second Amendment Alliance is a nonprofit, nonpartisan, single-purpose organization dedicated to preserving and protecting the Constitutionally protected right to keep and bear arms through an aggressive grassroots program designed to mobilize public opposition to the anti-gun legislation.
Our website can be located at www.idahosaa.org.