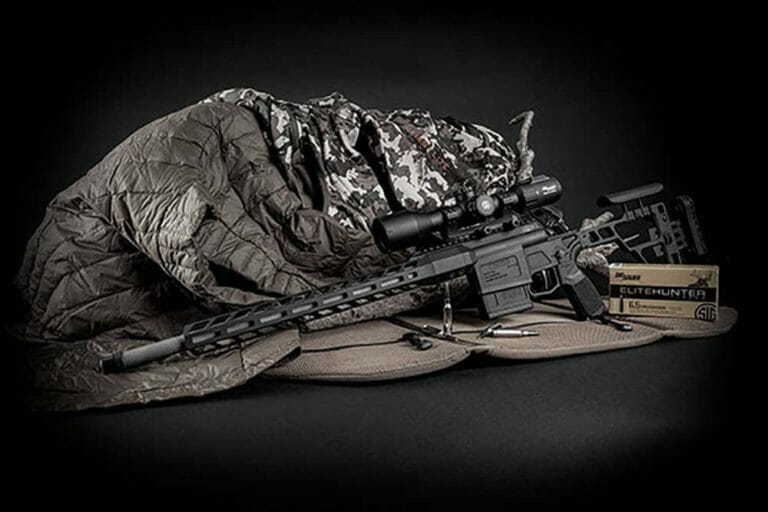 U.S.A. –-(Ammoland.com)- SIG SAUER is pleased to announce the "CROSS Rifle Sweepstakes" giving consumers the opportunity to be one of the first to own the new SIG SAUER CROSS Bolt-Action Rifle. Now through June 30, 2020 purchase any new SIG SAUER Ballistic Data Xchange (BDX) enabled product to be eligible to enter the sweepstakes for a chance to win 1 of 4 CROSS rifles available each month to eligible sweepstakes entrants.
The SIG SAUER Electro-Optics BDX System combines traditional hunting equipment with technology through a fully integrated rangefinder and riflescope system that utilizes Applied Ballistics Ultralight and Bluetooth™. Now available with the upgraded BDX 2.0 version which adds simplified, and easy to use, functionality to get hunters and shooters on target with unprecedented speed and accuracy. New features of BDX 2.0 include nine pre-loaded, user-selectable Ballistic Drop Compensation (BDC) reticles in all SIERRA Riflescopes, eight ballistic groups pre-loaded in KILO BDX rangefinders and the QuickBOND™ feature that quickly bonds BDX rangefinders and scopes together as a ballistic system. The BDX 2.0 System is simple, fast, and intuitive – Just Connect The Dot.
The SIG SAUER CROSS Rifle is the first SIG designed precision bolt-action hunting rifle that is manufactured at the SIG SAUER facilities in New Hampshire. CROSS is a lightweight precision rifle with a push button, foldable precision stock, a one-piece aluminum receiver to maximize accuracy and eliminates the need for bedding the action, and replaceable AR-style barrels enabling users to change caliber or barrel length. Featuring a stainless-steel barrel with a free-float M-LOK™ handguard, a 2-stage match-grade trigger externally adjustable from 2.5 – 4 lbs., ambi-safety, a three-lug bolt design with a 60-degree throw and interchangeable bolt handle. The precision stock is spring-loaded for one-handed operation and can be fully adjusted in the field for length of pull and comb height with no tools. The rifle has a top-mounted replaceable picatinny rail that allows for direct optics mounts. The rifle is available in 6.5 Creedmoor, 308 WIN, and the soon-to-be-released 277 SIG Fury Hybrid Ammunition which has 40% more energy at 300 yards than 6.5 Creedmoor and 9 feet less drop at 1000 yards than 6.5 Creedmoor.
To enter or learn more about the "CROSS Rifle Sweepstakes" visit sigsauer.rebateaccess.com. This promotion is valid on any new BDX enabled optics products purchased between February 1, 2020 and June 30, 2020.
---
About SIG SAUER, Inc.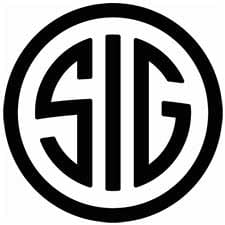 SIG SAUER, Inc. is a leading provider and manufacturer of firearms, electro-optics, ammunition, airguns, suppressors, and training. For over 150 years SIG SAUER, Inc. has evolved, and thrived, by blending American ingenuity, German engineering, and Swiss precision. Today, SIG SAUER is synonymous with industry-leading quality and innovation which has made it the brand of choice amongst the U.S. Military, the global defense community, law enforcement, competitive shooters, hunters, and responsible citizens. Additionally, SIG SAUER is the premier provider of elite firearms instruction and tactical training at the SIG SAUER Academy. Headquartered in Newington, New Hampshire, SIG SAUER has almost 2,000 employees across eight locations. For more information about the company and product line visit: sigsauer.com.