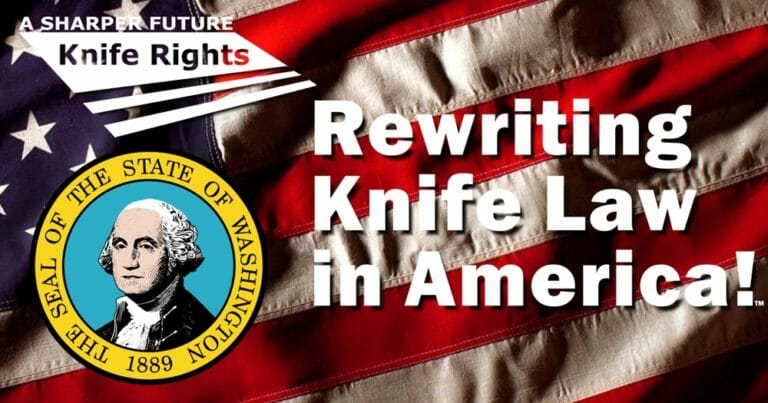 U.S.A. –-(Ammoland.com)- The Washington "Spring Blade" Knife Ban Repeal bill, SB 5782, which passed the Senate last year and ran out of time in the House, is back! Tuesday it once again passed in the Senate by a vote of 46-1. This is the same overwhelming bipartisan vote as last year. The bill now moves to the House.
Thanks to everyone who used Knife Rights' Legislative Action Center to email Senators in support of this bill.
Knife Rights thanks Senate Sponsor Hans Zeiger for his persuasive floor speech and to Senators Pedersen, Sheldon and Becker who also spoke in favor of the bill. There was no dissent on the floor.
Knife Rights will continue to work closely with our friends in Olympia to make sure legislators and Washington civil rights organizations are educated on the benefits of repealing Washington's archaic ban on "spring blade" knives.
Knife Rights' has helped enact 16 Switchblade Ban or Restriction Repeals since 2010: Alaska, Indiana, Kansas, Maine, Missouri, Montana, New Hampshire, Nevada, Oklahoma, Tennessee, Texas and Wisconsin.
---
About Knife Rights :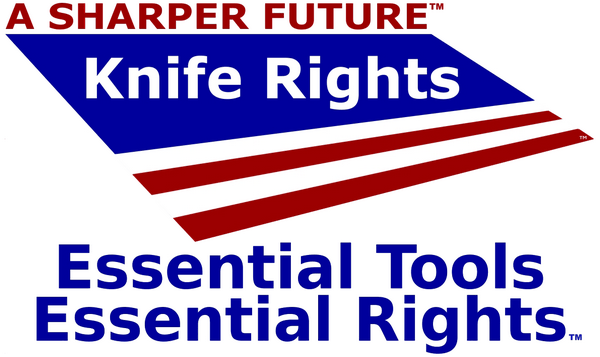 Knife Rights (www.KnifeRights.org) is America's Grassroots Knife Owners Organization, working towards a Sharper Future for all knife owners. Knife Rights is dedicated to providing knife owners an effective voice in public policy. Become a Knife Rights member and make a contribution to support the fight for your knife rights. Visit www.kniferights.org