U.S.A. –-(Ammoland.com)-Mossberg surprised the handgun market with the release of MC1SC.  The single-stack was perhaps late to the game for the "wonder 9" craze, but came in strong with excellent features and handling that bested the majority of the existing market offerings if not all.  Following suit the double-stack compact MC2C was recently released offering more gun to hold onto and a capacity of 13+1 or 15+1 in a size that is truly compact.
Does the MC2C follow the MC1SC in performance?  We wanted to find out.  First take a look at the gun up close in this tabletop review and field strip video:
Two features of the MC2C stood out to me immediately.  First was the increase in capacity with only minimal increase in dimensions.  The MC1SC is a very well-built firearm, but proved a little too small for my personal taste in our testing.  I admit to having abnormally large hands and as Teya mentioned in the linked range video the pistol fit perfectly in her hands.  In a crowded market it appears one way Mossberg looked to differentiate itself was with size.  The other feature I noticed on the MC2C is one that is often overlooked by pistol manufacturers and shooters alike, but a personal point of interest for me: memory spots.
Having attended several courses through ITTS, Front Sight, and CENTER-T where drawing and shooting quickly is done repetitively I've come to appreciate physical cues a pistol can give its user.  Memory spots as I call them are physical features on the gun that the user can sense to know if their grip is the same as the previous draw or drill.  This ability becomes very important if you ever want to improve your shooting with the same firearm.  You need to be able to know how your body was interacting with the firearm! While some guns have happenstantial physical features where the support thumb or trigger finger might rest, others have taken to building them into the gun.  The Mossberg MC2C has not only built in these spots, but done them in a very deliberate and effective manner.  The "pads" of the MC2C have the same aggressive texturing as the grip and are recessed to provide and very tactile home for your fingers.
Those features combined with the same build quality we saw in the MC1SC got me in a hurry to hit the range with the MC2C.  We of course treated it to our standard battery of tests including the fan-favorite, "What's For Dinner?" 10-load compatibility test.  At the end of our MC2C-focused tests we also ran a quick drill with both the MC2C and the MC1SC with two different shooters to give a viewer-requested comparison.  Take a look at the results in the video below.  Recoil impulses with the MC2C were a little different that similar handguns, perhaps it's the less-common 1:16 twist rate.
While the ignorant or close-minded may have yawned at Mossberg's release, as I guy who's shot and reviewed hundreds of pistols I've got to tell you Mossberg has done some great things with the MC2C pistol.
They may be relatively new to the defensive pistol category, but it's obvious to me that they've done they're homework and studied the competition before releasing.  Both the MC1SC and MC2C are excellent pistols and serious contenders in the striker-fired handgun market.
Specifications of the MC2C as tested are shown below as taken directly from the manufacturer's product page.
| | |
| --- | --- |
| Caliber | 9mm |
| Frame | Compact |
| Capacity | 13-Round (Flush)/15-Round (Extended) |
| Safety | Integrated Trigger Blade Safety |
| Barrel Length | 3.9″ |
| Sight/Base | White 3-Dot |
| Sight Radius | 6.40″ |
| Front Sight | White Dot, Drift Adj. Dovetail Sight |
| Rear Sight | Dual White Dot, Drift Adj. Dovetail Sight |
| Twist | 1:16 RH Twist |
| Trigger | Flat Profile Trigger |
| Trigger Pull | Approx. 5.5 lbs |
| Trigger Travel | .5″ |
| Frame Finish | Matte Black |
| Barrel Finish | 416 Stainless Steel, DLC |
| Slide Finish | 416 Stainless Steel, DLC |
| Weight | 21 oz (Unloaded), 29 oz (Loaded) |
| Length | 7.10″ |
| Height | 4.90″ |
| Width | 1.10″ |
---
About Graham Baates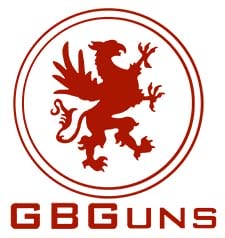 "Graham Baates" is a pen name used by a 15-year active Army veteran who spent most of his time in the tactical side of the Intelligence community including tours in Afghanistan and Iraq. Post-Army Graham spent some time in the local 3-Gun circuit before becoming a full-time NRA Certified defensive handgun instructor and now works as an industry writer while curating a YouTube channel on the side. Visit Graham on Youtube .
Some of the links on this page are affiliate links, meaning at no additional cost to you, Ammoland will earn a commission if you click through and make a purchase.