U.S.A. –-(Ammoland.com)- 5.11, Inc. and SIG SAUER, Inc. are pleased to announce the launch of Inside the Blue Line, an original content series that presents the reality and evolving demands on law enforcement today. In this series the Manchester, New Hampshire Police Department granted unprecedented access to a film crew from Ironclad Media to follow officers on the front line and into the line of duty.
"The goal of our project was to give the public a greater appreciation for life behind the badge today," said 5.11's Chief Marketing Officer, Debra Radcliff. "Watching these officers in action and learning about the challenges they face was a life-changing experience. We are honored to bring their stories to life."
The official series is now live at insideblueline.com, and will be launched across 5.11 and SIG SAUER social media next week at the commencement of National Police Week on Monday, May 11, 2020. Additionally, the Inside the Blue Line video series is part of a robust campaign 5.11 is launching to commemorate National Police Week. Next week, 5.11 will start to sell the Honoring Those Who Serve patch with proceeds from the sale being donated to The National Law Enforcement Officers Memorial Fund.
"We are honored and excited to have partnered with 5.11 and the Manchester Police Department on this project," said Tom Taylor, Chief Marketing Officer & Executive Vice President, Commercial Sales, SIG SAUER, Inc. "SIG SAUER and 5.11 are aligned in our core mission – to serve and support law enforcement and the defense community with our products – which unites us as brands. This was an extraordinary project, and in these unprecedented times, we have a heightened awareness for the sacrifices that are being made by the law enforcement community and thank them for their service."
---
About 5.11, Inc.

With offices around the globe, 5.11 works directly with end users to create purpose-built apparel, footwear and gear designed specifically to enhance the safety, accuracy, speed, and performance of tactical professionals and technical enthusiasts worldwide. 5.11 products exceed rigorous standards, which have allowed the brand to establish a reputation for innovation and authenticity, and become the premier choice for those who always have to be ready. 5.11 products can be purchased online, through authorized dealers and retailers, as well as at 5.11 company-owned retail stores.
Learn more about 5.11's best-selling gear and accessories at www.511tactical.com. Find a full list of 5.11 company-owned retail stores at https://www.511tactical.com/locations/.  Connect with 5.11 on Facebook, Twitter @511Tactical and on Instagram @511Tactical and #511tactical
5.11, Inc. is a subsidiary of Compass Diversified Holdings (NYSE: CODI).
5.11, 5.11 Tactical and Always Be Ready are registered trademarks of 5.11, Inc.  All rights reserved.
About SIG SAUER, Inc.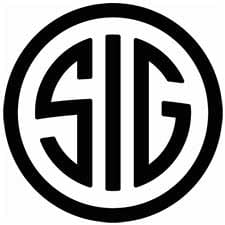 SIG SAUER, Inc. is a leading provider and manufacturer of firearms, electro-optics, ammunition, airguns, suppressors, and training. For over 150 years SIG SAUER, Inc. has evolved, and thrived, by blending American ingenuity, German engineering, and Swiss precision.   Today, SIG SAUER is synonymous with industry-leading quality and innovation which has made it the brand of choice amongst the U.S. Military, the global defense community, law enforcement, competitive shooters, hunters, and responsible citizens.  Additionally, SIG SAUER is the premier provider of elite firearms instruction and tactical training at the SIG SAUER Academy.  Headquartered in Newington, New Hampshire, SIG SAUER has almost 2,000 employees across eight locations in the U.S. and around the world.  For more information about the company and product line visit: sigsauer.com.