U.S.A. -(AmmoLand.com)- The NRA-ILA has been reporting on Florida's Agricultural Commissioner's anti-Second Amendment actions for the past few months, and two days ago the situation finally came to a head. According to the NRA-ILA and the Washington Times, Young Americans for Liberty is suing Nikki Fried for depriving Floridian's rights in regard to her actions shutting down online concealed carry applications. Check out the full rundown from the NRA below.
Agriculture Commissioner called Young Americans for Liberty 'obscure right-wing fringe'
By Jacob Ogles
The gun-rights group Young Americans for Liberty sued Agriculture Commissioner Nikki Fried claiming she's depriving Floridians' rights. The suit aims to lift a suspension of online concealed weapons permit applications.
"Nikki Fried thinks that your right to self-defense is negotiable. She's wrong," said Cliff Maloney, YAL President. "This is a blatant disregard for the rule of law, and I will not idly sit by while Nikki Fried uses this crisis to enact her gun-grabbing agenda. I encourage all Americans to join this fight for our rights. We either believe in liberty in times of crisis or we do not believe in liberty at all."
Fried has defended her move vigorously, repeatedly noting permits continue to be processed but the online mechanism cannot be used right now because of issues such as fingerprint collection during a pandemic.
"Commissioner Fried has not restricted processing of concealed weapons license applications; on the contrary, our department has processed more than 54,000 concealed weapons license applications since March 1, with an average review time of just 1 to 2 days," said Franco Ripple, Fried's Communications Director…
READ THE REST OF THE ARTICLE HERE: https://floridapolitics.com/archives/331615-gun-group-fires-lawsuit-at-nikki-fried-over-concealed-permits
---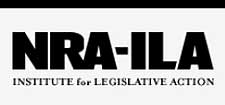 About NRA-ILA:
Established in 1975, the Institute for Legislative Action (ILA) is the "lobbying" arm of the National Rifle Association of America. ILA is responsible for preserving the right of all law-abiding individuals in the legislative, political, and legal arenas, to purchase, possess and use firearms for legitimate purposes as guaranteed by the Second Amendment to the U.S. Constitution. Visit: www.nra.org