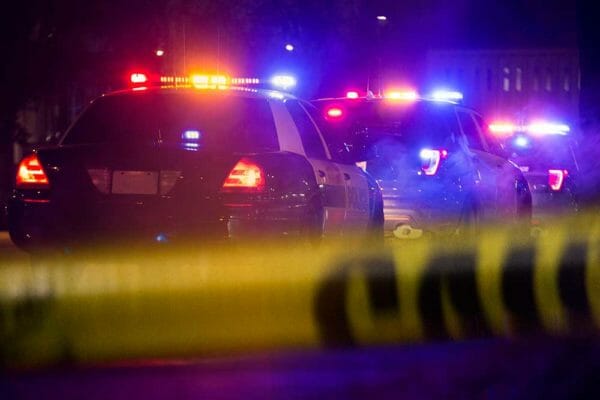 U.S.A.– (Ammoland.com)- You didn't see this news covered by the mainstream media, but again this week, responsible gun owners defended themselves and the people they love. Self-defense instructor David Cole joins the Self Defense Gun Stories Podcast to look at four new examples. Were these gun owners lucky, or were they well trained? (23-minute audio)
These victims saved lives because they had a gun and good habits.
You're a 33-year-old woman with an ex-boyfriend problem. He has been texting you all day. You tell him to go away, but he was waiting for you at your apartment when you come home after work. Again, you tell him to go away. He agrees. You go upstairs to shower and change clothes. You're upstairs and he texts you that he is coming back. You grab your shotgun and hide in your bathroom.
You changed the locks so your ex can't get in. You hear someone pry open a window downstairs.  You hear them come up the stairs. The intruder searches your home and finds that your bathroom door is locked. Your ex-boyfriend breaks down your bathroom door and you shoot him.
Now you call the police. EMTs take your attacker to the hospital.
It is just before sunset when you hear your neighbor scream. You run outside and see a stranger beating your neighbor while your neighbor's wife is trying to stop the attack. Your neighbor and his wife are in their eighties and their young attacker pushes them out of the way. Another neighbor runs up to the elderly couple and tells the attacker to stop. The attacker turns on the new defender and punches him in the face. Then the attacker turns to you and tries to grab your gun. You shoot him twice before he stops his attack.
You and your neighbors hold the attacker for police. You holster your gun when the police arrive. EMTs treat the other defender and take your attacker to the hospital. They call in a helicopter to fly your 86 year old neighbor to a critical care facility. You give a statement to the police.
Your attacker is charged with burglary, two counts of aggravated assault, and one count of criminal trespass.
You're crabbing on the shore with your wife. The sun is low when a car drives up near you. A man gets out of the car and the man is carrying a rifle. He points the gun at both of you and demands your wallet, your phone, and your keys. You tell your robber that you left your valuables in the car so they would stay dry. That is also where you left your firearm. You wait your turn until your attacker talks to your wife. That is when you grab your wallet and your pistol. You shoot your attacker several times until he drops his firearm. You and your wife run away and then call the police.
You give a statement to the police while EMTs declare your attacker dead at the scene. The police say your attacker robbed someone else a few miles up the road. He also stole a police car a few hundred miles away.
You're working in a convenience store early in the morning. Customers can't come inside, but you can take cash through a slot in the window. Three men walk up and try the door. When they find out the door is locked, one of them breaks the glass, and pryes open the doors. You're behind a plastic barrier. You're armed. The men are wearing hoodies and masks. You draw your firearm and shoot the robbers closest to you. All of them turn and run away. You close the door to your plastic cage and call the police.
You put your gun away when the police arrive. You show them the security video of the break-in. The police find one of your attackers dead on your property, and a second attacker alive a few blocks away. EMTs take the wounded attacker to the hospital for treatment.
Links and text of the discussion at the podcast webpage.
---
About Rob Morse
Rob Morse writes about gun rights at Ammoland, at Clash Daily, and on his SlowFacts blog. He hosts the Self Defense Gun Stories Podcast and co-hosts the Polite Society Podcast. Rob is an NRA pistol instructor and combat handgun competitor.
Contact David Cole at deltabravocharlie.com