U.S.A. –-(AmmoLand.com)-OSS Suppressors LLC is proud to have partnered with Barrett Firearms Manufacturing on their United States Department of Defense contract for the 6mm ARC program.
OSS provided a variant of the HX-QD 762 suppressor – with OSS's patented and proven Flow-Through® technology – that combined with Barrett's proven REC7 DI gas gun and Hornady® Manufacturing's potent 6mm ARC cartridge, delivers a consistently accurate and easy to shoot system.
"OSS is honored to participate with and support the Barrett and Hornady program teams and their successful ARC submission," said John Spurrier, OSS Chief Executive Officer.
---
About Barrett Firearms Manufacturing, Inc.
Barrett is a family-owned and operated company and the world leader in large-caliber, long-distance, precision rifle design and manufacturing. Barrett products are used by civilians, sport shooters, law enforcement agencies, the United States military and more than 73 State Department approved countries around the world. The Barrett Quality Management System (QMS) has received the prestigious ISO 9001:2015 certification for the design and manufacture of firearms, ammunition, and accessories, and to provide training for those systems.
About OSS Suppressors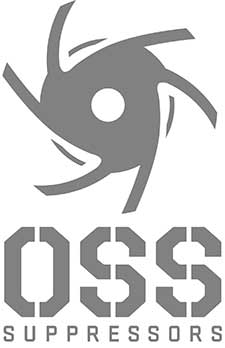 OSS Suppressors LLC designs, manufactures and distributes advanced weapon suppressor systems with patented and proven Flow-Through® technology to meet the demands of military, SOF, LE, tactical and sport shooters around the world. #FeelTheDifference #BlowbackBlows
Visit OSS at our website, or on our Facebook, Twitter, YouTube and Instagram channels.