U.S.A. -(AmmoLand.com)- This week on DU TV, co-host Fred Zink continues his hunt in Walkerton, Ontario, Canada, with Grey Bruce Outfitters owner and buddy Steve Todz.
Zink and Todz became friends in the early 1990s and have maintained that friendship over the years. In this episode, they hunt dry field wood ducks together.
"Not many people have ever heard of hunting wood ducks on dry land," Zink said. "I've hunted all over the United States and Canada and this is one of the only places you can do that consistently."
This area of Ontario is responsible for outstanding wood duck production. Ducks Unlimited has restored thousands of acres of wetland and grassland habitats there, leading to excellent waterfowl breeding conditions.
DU also supports wood duck box programs in the province. Todz utilizes these boxes on his property and uses them to introduce and keep kids interested in the outdoors.
"On my property, I have wood duck boxes installed," said Todz. "I monitor them, change the shavings every year. I go out with my kids and their friends and we make a day of it. You must get kids involved in the outdoors at a young age and continue to share experiences with them to keep them interested for a lifetime."
DU CEO Adam Putnam discusses the wood duck success story in his "Insights" conservation segment and Zink covers early season duck calling on "Duck Talk."
Professional retriever trainer Mike Stewart of Wildrose Kennels shows you how to teach your dog to locate crippled ducks in the field on "Duck Dog."
DU TV airs Mondays at 1 a.m., Tuesdays at 9:30 a.m., Wednesdays at 6:30 p.m. and Saturdays at 8:30 p.m. (all times Eastern) on the Pursuit Channel. All episodes, plus bonus content and classic episodes, can be found at www.ducks.org/dutv.
Follow DU's newest Twitter [email protected] get the most up-to-date news from Ducks Unlimited.
---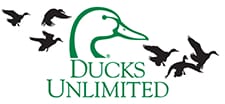 Ducks Unlimited Inc. is the world's largest nonprofit organization dedicated to conserving North America's continually disappearing waterfowl habitats. Established in 1937, Ducks Unlimited has conserved more than 14.5 million acres thanks to contributions from more than a million supporters across the continent. Guided by science and dedicated to program efficiency, DU works toward the vision of wetlands sufficient to fill the skies with waterfowl today, tomorrow, and forever. For more information on our work, visit www.ducks.org.