Editors Note: The following press release is directly from ATF. Regular readers of AmmoLand News know our stance on the unaccountable Federal Agency: No comment. We invite our readers to leave their hard-hitting insights in the comments below.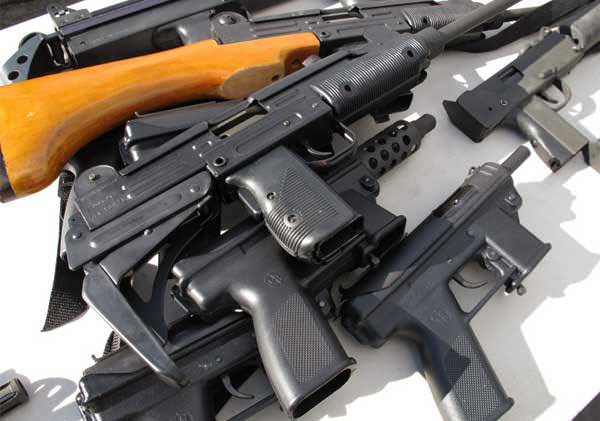 COLUMBUS, Ohio – -(AmmoLand.com)- Eleven defendants have been convicted and sentenced in a conspiracy to smuggle at least 200 firearms from Ohio to Canada for tens of thousands of dollars.
Abdulwahab Sharif Mohamed Hassan, 30, of Columbus, Ohio, was sentenced in federal court today to 72 months in prison.
A federal grand jury charged the co-conspirators in indictments returned on Aug. 19, 2020, and Nov. 19, 2020. Defendants were sentenced to prison terms ranging from 12 months and 1 day to 72 months of imprisonment.
The defendants acquired firearms both legally and illegally, stockpiled the firearms, and smuggled them to Canada to re-sell them for a profit. The group bought guns both through private sales and through straw purchases at gun shows.
For example, in April 2019, co-conspirators caused two individuals to conduct straw purchases of four firearms at the C&E Gun Show at the Ohio Expo Center in Columbus.
Defendants recruited female drivers to smuggle firearms across the border or to bring money back from Canada through promises of a free trip to Canada, payment, and access to drugs and alcohol.
In July 2018, more than $11,000 was seized by law enforcement from two of the defendants on one trip back to Ohio from Canada. Two months later, more than $25,000 in cash was seized from two other defendants at the John Glenn International Airport. For his part, Abdulwahab Hassan reported during the sentencing process that he had approximately $88,000 in cash on hand, despite not having a job during time periods relevant to the firearms-trafficking conspiracy.
On various occasions in 2019, individuals related to the conspiracy attempted to travel to Canada and were stopped by law enforcement. During each incident, multiple firearms were discovered in the vehicles.
In total, the defendants conspired to smuggle more than 200 guns from Ohio to Canada from approximately July of 2018 through about the middle of 2019. To date, at least 10 of those guns have been directly traced to crimes in Canada.
Those convicted in the conspiracy include:
Vipal J. Patel, Acting United States Attorney for the Southern District of Ohio; Roland Herndon, Special Agent in Charge, U.S. Bureau of Alcohol, Tobacco, Firearms and Explosives (ATF); Columbus Police Chief Elaine Bryant; United States Marshal Pete Tobin; Ohio Highway Patrol Superintendent Lt. Col. Richard Fambro; and Franklin County Sheriff Dallas Baldwin announced the sentences imposed. Assistant United States Attorneys S. Courter Shimeall and Kelly A. Norris represented the United States in this case.
Columbus Field Division
---
Bureau of Alcohol, Tobacco, Firearms, and Explosives
ATF is the federal law enforcement agency responsible for investigating violations of the federal firearms and explosives laws and regulations. More information about ATF and its programs can be found at www.atf.gov.