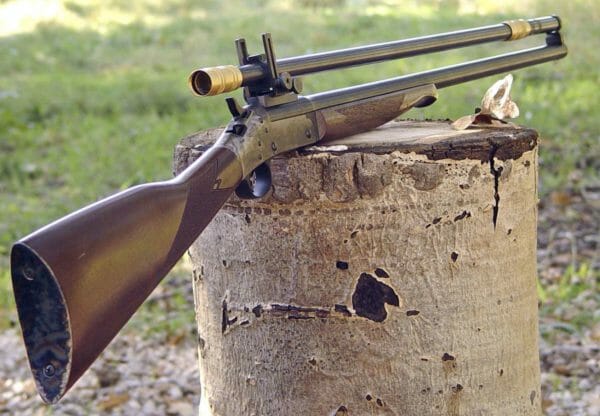 U.S.A. –-(AmmoLand.com)- We tend to take for granted the number of rifle scope options on the market today. From fixed or variable magnification to reticle shape and illumination, and myriad other options and choices in between, there's never been a better time to add a scope to your rifle.
But the choices weren't always so great. In fact, it's only within the last three-quarters of a century or so that the options have really exploded. So let's take a look back at the history of rifle scopes.
Humble Beginnings
Unsurprisingly, the concept of a rifle scope was born from that of the astronomer's telescope. In the 1630s, an Englishman left his telescope case open and a spider spun a web in front of the lens. When he looked through it, he noticed that both the web and the objects at a distance were in focus. This creates the basic concept of crosshairs or reticle, but it goes no further than that.
In early 1776, well-known painter Charles Willson Peale spent two months working with astronomer David Rittenhouse on a rifle scope design. They spent a great deal of time shooting on what was then the State House yard. Today, we know it as the green in front of Independence Hall.
They struggled to get the gun sighted in properly and even suffered from what is probably the earliest recorded incident of "scope bite" on February 9, 1776 when he noted that they were "making piece with springs to prevent the Eye being hurt by the kicking of the Gun." Eventually, their idea was abandoned.
More than half a century would pass before the first viable scope, made by John Chapman and Morgan James, hit the market in the 1830s to 1840s. In the 1850s, William Malcolm launched his own design. When you see photos or illustrations of Civil War-era snipers with really long, thin scopes, it's Malcolm's product and its successors that they're using.
Trench warfare in World War I really proved the importance of rifle scopes on the battlefield. Since both sides were dug in, snipers utilized their magnified scopes to take out soldiers who carelessly popped their heads up over the trench.
By World War II, scope technology had advanced by leaps and bounds. During that time and the years that followed, magnification increased. A Lyman 2.5x could be mounted to the M1; a Zeiss 4x mounted to the 98k; a Unertl 10x to the M40 used by famed Vietnam sniper Carlos "White Feather" Hathcock. Today's military sees soldiers using the ACOG on their M4 rifles.
Civilian markets kept pace with military development, as is so often the case. Hunting rifles that were both originally designed or later modified for scopes were everywhere. Guns from Weatherby and Winchester could be drilled and tapped from the factory; an entire generation of Model 94s have extra holes in the side to accommodate a scope.
Today, the market is endless. Magnification has reached unprecedented levels. Some have rangefinders built in or connected by Bluetooth. Thermal imaging makes taking out feral hogs at night a breeze. There's never been a better time to pick up a new scope.
Speaking of which…
Hot Right Now
The Trijicon ACOG has been a mainstay for decades, and it won't be going anywhere anytime soon.
A tried-and-true 3-9x has been the hunter standard across the US since it was still acceptable to take to the woods in jeans and red flannel while smoking a cigarette and having a couple beers in search of a trophy buck. The Bushnell Trophy XLT or the Leupold VX-R are both solid options.
Long-range shooting is very popular, and you need some big glass for that. For the budget-conscious, check out the Vortex Viper PST II 5-25×50.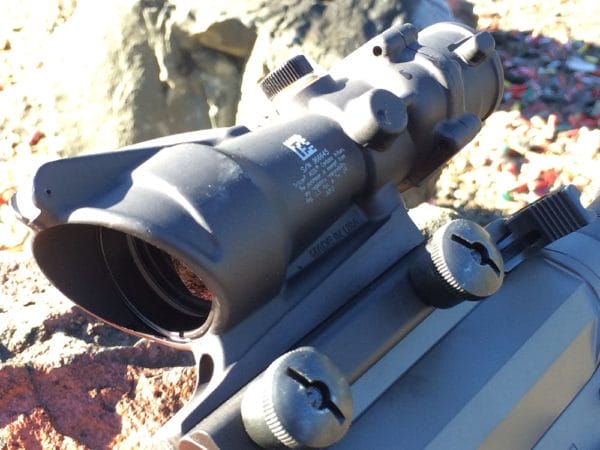 Future Predictions
Who knows what the future might hold, but I think that Bluetooth and other "smart" options are going to continue to expand.
We're probably not far off from a time when you input your exact cartridge and rifle specs, elevation, windage, distance, humidity, and more into an app that connects with your reticle to deliver absolute precision in your crosshairs. We're most of the way there already.
---
About Logan Metesh
Logan Metesh is a historian with a focus on firearms history and development. He runs High Caliber History LLC and has more than a decade of experience working for the Smithsonian Institution, the National Park Service, and the NRA Museums. His ability to present history and research in an engaging manner has made him a sought after consultant, writer, and museum professional. The ease with which he can recall obscure historical facts and figures makes him very good at Jeopardy!, but exceptionally bad at geometry.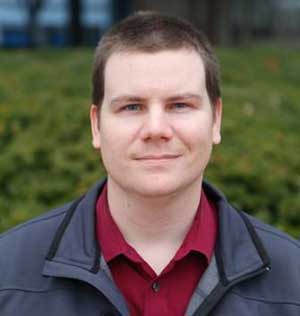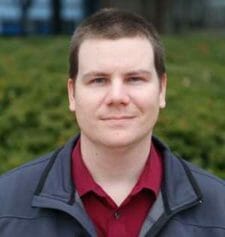 Some of the links on this page are affiliate links, meaning at no additional cost to you, Ammoland will earn a commission if you click through and make a purchase.