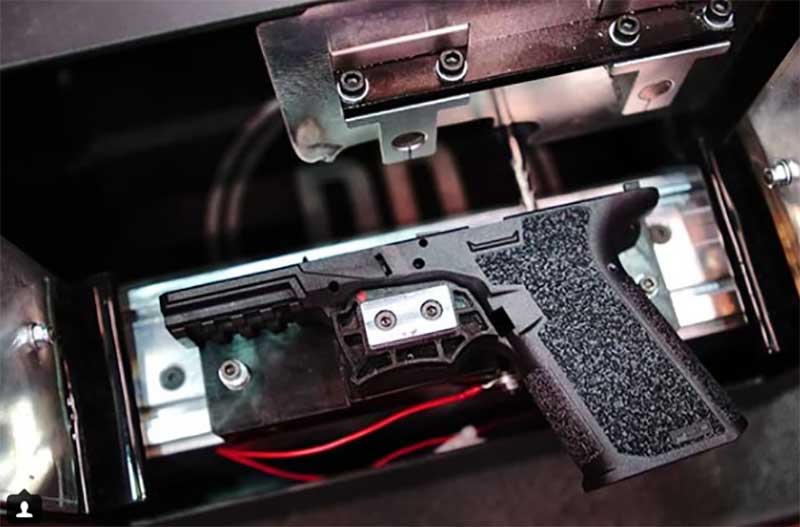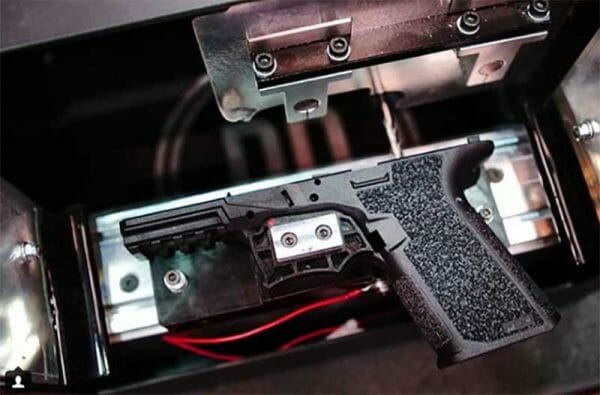 ANNAPOLIS, MD –-(Ammoland.com)- Two identical bills in the Maryland legislature will ban unserialized homemade firearms, including 3D printed guns.
The bills (HB425/SB387) are known as the "Public Safety – Untraceable Firearms" bills. The two bills would ban the possession of all unserialized firearms in Maryland. Unserialized guns have been in the crosshairs of anti-gun organizations and anti-gun politicians. The Bureau of Alcohol, Tobacco, Firearms and Explosives (ATF) is expected to unveil new regulations on what they refer to as "privately made firearms" (PMF) in June of this year.
The two bills ban the citizens of Maryland from buying or selling any unfinished frames or receivers in the state after May 31, 2022. Anyone that still owns any homemade firearms would have until January 1, 2023, to get their property serialized by an FFL. If a gun owner is caught with an unserialized firearm after that date, they could be charged with a felony and lose their gun rights for life. The felony would be punishable by up to three years in prison and a fine of up to $10,000.
The bills are very vague as to what would be considered a firearm. Once a project reaches the stage in manufacturing where it can be completed, assembled, or converted to a fully functioning firearm, it would be banned under the bill unless an FFL serializes it.
Readily convertible is not defined in the bill. This lack of clarity mirrors the ambiguity in the ATF regulations surrounding firearms. Some think that the ambiguity is intentional.
Also, if a company markets an item as capable of becoming a frame or receiver of a firearm, then Maryland will consider the item as a gun. That means that even a block of aluminum could be regarded as a gun and require serialization by an FFL. The same metal block could be sold by another company that does not market the item as a product that could be used as a firearm and be perfectly legal to buy and own in the state.
The bill requires the owners of a homemade firearm to be serialized by an FFL. The gunmaker cannot serialize their gun themselves unless they are an FFL. The first three and the last five digits of their FFL number must be part of the serial number engraved on the firearm. The FFL would then add another number to complete the serial number.
Almost all 3D-printed firearms would become illegal in Maryland.
A serial number must be engraved on a metal plate of a homemade gun. The serial number cannot be placed on a polymer surface. Since almost all 3D printed firearms do not include a metal plate, it would make it illegal for 3D print enthusiasts to practice their hobby.
House Bill 425 is being heard on February 9, 2022, at 1 pm EST. Anyone who would like to testify can signup to speak starting February 7 at 8 am EST. The registration will run until 3 pm EST on the same day. The hearing will be heard via Zoom.
Senate Bill 387 will be heard on February 16, 2022, at 1 pm EST. This hearing will be in person in the Senate Judicial Proceedings room. Speakers can signup to testify starting February 15 at 4 pm EST. The registration runs until the next day at 10 am EST.
Firearms made before 1968 will be exempt. Speaker turnout will be critical in the fate of the two anti-gun bills.
---
About John Crump
John is a NRA instructor and a constitutional activist. John has written about firearms, interviewed people of all walks of life, and on the Constitution. John lives in Northern Virginia with his wife and sons and can be followed on Twitter at @crumpyss, or at www.crumpy.com.