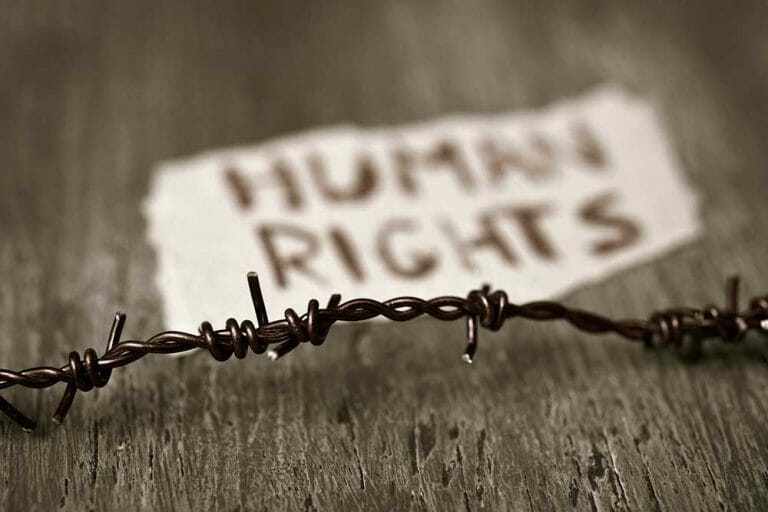 U.S.A. –-(AmmoLand.com)-— A challenge to the  Missouri Second Amendment Protection Act (SAPA) by St Louis and Jackson Counties failed in Circuit court. It is being appealed to the Missouri Supreme Court.
The United States is a Constitutional Republic, not a direct democracy. The system was designed and built with a specific set of checks and balances to set government power against government power, to protect the citizens from the centralized abuse of government authority against them.  Hillsdale College offers an excellent, free, online course on the subject.
In Missouri, Second Amendment advocates have spent years developing a state law to aid in protecting the Second Amendment right to arms from federal overreach. In June of 2021, the Second Amendment Protection Act (SAPA) became law and went into effect.
From tenthamendmentcenter.com:
JEFFERSON CITY, Mo. (June 12, 2021) – After eight years of tireless effort by dedicated grassroots activists, today Missouri ended state and local enforcement of a wide range of federal gun control measures; past, present and future. With Gov. Mike Parson's signature on the Second Amendment Preservation Act (SAPA), Missouri took an important step toward ending federal acts that infringe on the right to keep and bear arms within the state.
Opponents of SAPA claim the law "nullifies" federal law. Proponents say it does not nullify federal law. Instead, the State of Missouri refuses to allow its resources to be used by the federal government to enforce laws that it defines as infringing on Second Amendment rights. This is not nullification; it is the long-standing doctrine embraced by the United States Supreme Court over numerous cases, of anti-commandeering.
The United States Government does not have the Constitutional authority to force states to use their resources to enforce federal law. Recent examples include state laws that legalize marijuana, and state laws refusing to allow state resources to cooperate with enforcement of federal immigration law.
Here is part of SAPA defining its purpose.
From legiscan.com HB 85 & 310:
1.430. All federal acts, laws, executive orders, administrative orders, rules, and regulations, regardless of whether they were enacted before or after the provisions of sections 1.410 to1.485, that infringe on the people's right to keep and bear arms as guaranteed by the Second Amendment to the Constitution of the United States and Article 5I, Section23 of the Constitution of Missouri shall be invalid to this state, shall not be recognized by this state, shall be specifically rejected by this state, and shall not be enforced by this state.
Opponents against a strong right to arms in St. Louis and Jackson counties filed a lawsuit asking for an injunction against SAPA before it went into effect. In a peculiar twist, they claimed SAPA was unconstitutional because it limited the power of the government!?
From the lawsuit at jacksongov.org:
A recently enacted Missouri law, formerly known as HB 85 and HB 310 (collectively "HB 85"), was adopted as the latest step in ongoing efforts to nullify federal gun laws. HB 85, however, is unconstitutional under the United States and Missouri constitutions.

This Petition for Declaratory Judgement and injunctive relief does not to ask the Court to infringe upon any constitutionally guaranteed right of law-abiding individuals, including the right to bear arms; rather, the Plaintiffs ask the Court to recognize that HB 85 infringes upon the constitutional rights guaranteed by both the Missouri and United States' constitutions and curtail law enforcement officers' ability to investigate, apprehend and prosecute criminals.
One of the main purposes of the Bill of Rights is to "..curtail law enforcement officer's ability to investigate, apprehend and prosecute criminals."  That is precisely the effect of the Fourth, Fifth, and Sixth Amendments.  Criminals have to be protected because the state does not know who is a criminal until they have undergone investigation, apprehension, and trial.
If citizens are going to be protected, it is necessary some criminals will also be protected. The Constitutional principle of innocent until proven guilty is in effect, as part of due process, though not directly stated in the Constitution.
Many believe federal gun laws are completely unconstitutional under the Second Amendment. SAPA does not go so far. It specifically finds certain federal gun laws are not infringements; such as the Pittman Robertson tax on sporting guns and ammunition.
The case against SAPA was heard in Cole County Missouri. Circuit Court Judge Daniel Green found against the lawsuit filed by St. Louis and Jackson Counties. The judge ruled the plaintiffs did not have standing, because there was not a "justiciable controversy", and there were existing cases with particular plaintiffs where the issues should be litigated.
From themissouitimes.com: 
"Missouri is not attempting to nullify federal law. Instead, Missouri is defending its people from federal government overreach by prohibiting state and local law enforcement agencies from being used by the federal government to infringe Missourians' right to keep and bear arms," Parson and Schmitt have said. 

In his judgment, Green said the plaintiffs had pointed to at least two pending cases involving them regarding SAPA. He said the constitutional issues raised should be "litigated (if at all) by each plaintiff in each separate case."
St. Louis and Jackson counties have appealed the case to the Missouri Supreme Court.  In an article in stltoday, the plaintiffs repeat the argument the law limits the power of law enforcement.
From stltoday.com:
"Violent crime involving the use of firearms is an endemic problem in Missouri, and the problem is particularly acute in St. Louis and Kansas City," the attorneys wrote. "The participation of plaintiffs' law enforcement officers in federal task forces is important in suppressing violent crime."
It appears the plaintiffs are arguing the law does what it sets out to do.
Because certain governments inside the state of Missouri desire more power than the state government believes they should have, under the federal and state constitutions, does not mean they should be granted that power.
The fight over Second Amendment rights has always been about limitations on government power. An important part of the founding of the United States was the recognition that government power must be limited.
Progressive philosophy has always been opposed to limits on government power.
The Supreme Court of Missouri is expected to hear the appeal this year.
---
About Dean Weingarten:
Dean Weingarten has been a peace officer, a military officer, was on the University of Wisconsin Pistol Team for four years, and was first certified to teach firearms safety in 1973. He taught the Arizona concealed carry course for fifteen years until the goal of Constitutional Carry was attained. He has degrees in meteorology and mining engineering and retired from the Department of Defense after a 30-year career in Army Research, Development, Testing, and Evaluation.