Shining the new Streamlight ProTac 2.0 into the air, unleashing its absurd beam into the inky-black sky, you can almost hear a voice say, "That's no moon." All previously-good-movie references aside, the new Streamlight ProTac 2.0 Rail Mount is so incredibly bright that it puts every other light at its price point to shame.
But it isn't just the raw performance of the new Streamlight weaponlight that sets it apart from the competition, so let's take a closer look and see all the features Streamlight has jammed into its latest offering.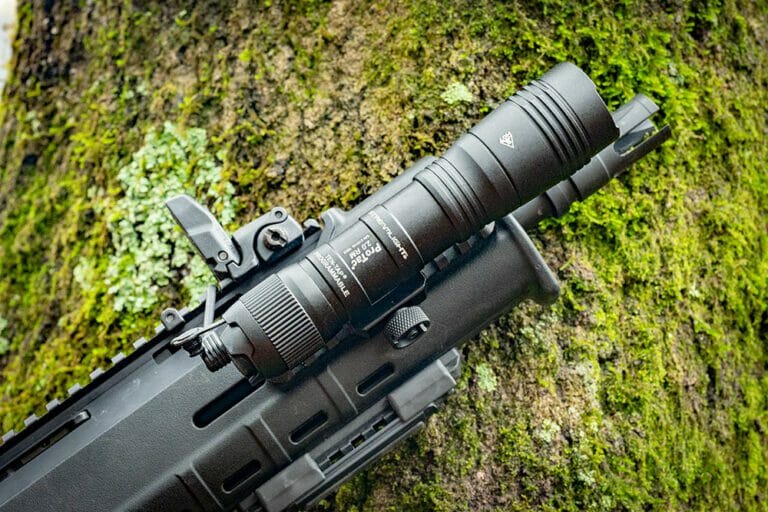 Streamlight ProTac 2.0
The ProTac 2 Rail Mount is the latest iteration of Streamlight's oversized, overpowered weaponlights. It sports an LED emitter that blasts a (literally) stunning 2,000 lumens and 17,300 candela – it's like having your truck's high beams mounted on a rifle! (Technically brighter than most since the average vehicle's xenon high beams are around 1,200 lumens.) And that's undoubtedly awesome, but all the included extras really demonstrate how the engineers at Streamlight aren't content to rest on their laurels.
The most noticeable change to the ProTac 2.0 is the total redesign of the tail cap. Previously, the ProTac series of weaponlights featured two separate end caps: one with a push-button and the other with a hard-wired tape switch. The ProTac 2.0 instead uses a new design that features both the standard button and a socket with a watertight rubber plug that allows the shooter to plug in their tape switch to it. This might seem minor, but it has the effect of allowing you to remove the battery without having to unthread a cap that is tethered to your weapon by a wire. Sounds very ho-hum, but it was a pain in the ass to do before.
SL-B50 Battery
Speaking of the battery, the ProTac uses a proprietary modified rechargeable 18650 battery, Streamlight calls the SL-B50. These are 3.6v lithium-ion batteries that charge VIA a USB-C cable. One thing that's really nice about them is that Streamlight offers additional batteries for sale for around $40, so you can keep one in the light and one charged, so you're always ready. The SL-B50 also features an integral LED that glows when plugged in – red for not charged and green for fully charged.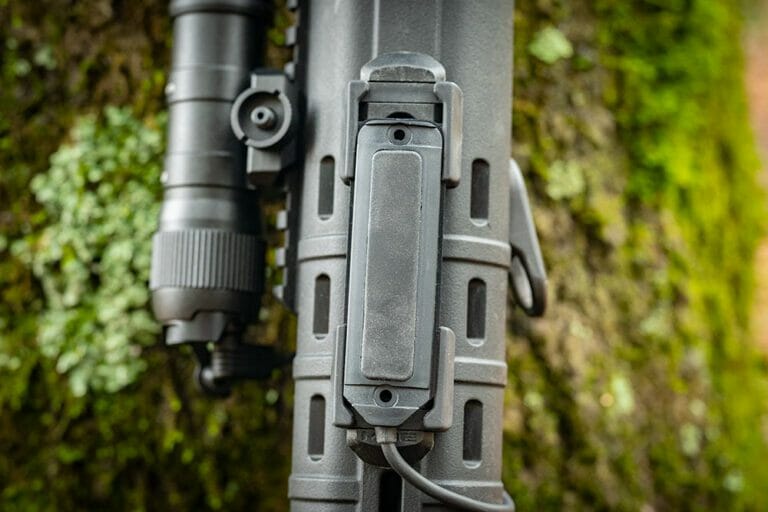 Versatile Ergonomics
This brings me to the Streamlight ProTac 2.0's excellent tape switch. The design of it actually dates back to Streamlight's original models and is a work of pure genius. It literally fits any gun. The switch itself includes a polymer Picatinny clamp-on mount that secures the switch to a small segment of rail. If your gun doesn't have pic rails, the switch also features a set of channels on both ends for using a standard zip-tie. And if you have an older firearm, like a wood-stocked Remington 870, the tape also has two pilot holes and a pair of small screws to mount it directly to the forearm.
Another noteworthy feature of the new ProTac 2.0 is the 'ten-tap' switch. This allows a shooter to tap and release for constant on, double tap for strobe, or press and hold for momentary.
ProTac 2.0 Longevity
Last but not least, we need to talk about longevity or how long the battery lasts in the new ProTac. Because even if it has otherwise perfect performance, a weaponlight that can only run for 20 minutes is worthless. According to Streamlight's website, the Protac should be able to run on high for two and a half hours, and 25 hours on low. I didn't have the patience to check out the low run time, but for high, it clocked in at around two hours and 22 minutes – pretty damn close.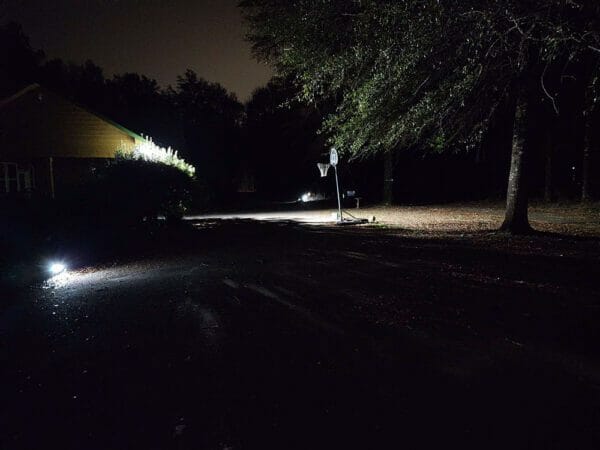 Beam Pattern
The Streamlight Protac 2.0 is not designed for indoor use, or really use on something for close range like a shotgun or a PDW. It really shines (pun intended) on a carbine or rifle where its narrow beam and bright hot spot can easily illuminate a target out to 200 yards. Yes, it really is that bright. When I took it out to the dirt road behind my house, I could light up an old tobacco barn at 300 yards and see the glistening eyes of a roosting turkey vulture.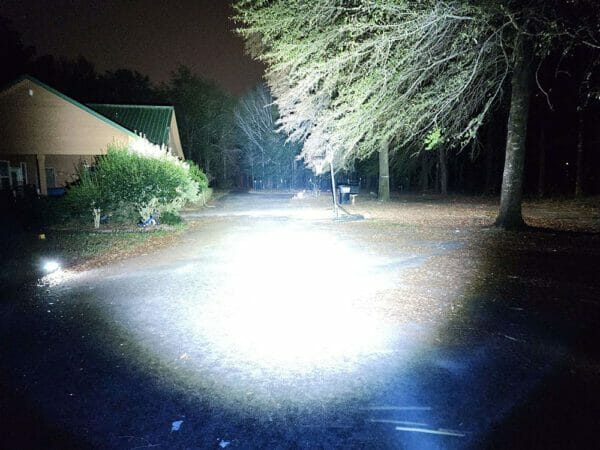 Streamlight ProTac 2.0 Weapon Light Verdict
With solid construction, excellent performance, and everything included in the box to mount to whatever weapon a shooter wants, the new Streamlight ProTac 2.0 checks off all the boxes for a go-to weaponlight. But what about the price?
Yes, the Protac 2.0 retails for $299, but the great news is that I've never seen a retail shop sell one for anywhere close to MSRP. In fact, they normally sell for well under $200 – closer to around $175. And at that price, the Streamlight is in a league of its own in terms of build quality, performance, and versatility. If you need the perfect light for hog hunting or simply live on a big stretch of land and want to be able to illuminate targets beyond 75 yards, the Streamlight ProTac 2.0 is the perfect weapon light for you.
Streamlight ProTac 2.0 Rail Mount Weapon Light Specs:
Brand: Streamlight
Color: Black Beam
Color: White Light
Output: 500 lumens
High Lumens: 2,000
Run Time on High: 2.50 hours
Run Time on Low: 11.00 hours
Beam Distance: 266 meters
Max Candela: 17,700
Battery Type: Streamlight SL-B50 Protected Li-Ion USB Rechargeable Battery Pack
Battery Quantity: 1
Length: 6.30 inches (16.00 centimeters)
Weight: 9.06 ounces (256.85 grams)
Colors: Black
Condition: New
Attachment/Mount
Code: SQ-FLW-REVHSD-89009
MPN: 89009
UPC: 080926890091
MSRP: $300.00
---
About Jim Grant
Jim is one of the elite editors for AmmoLand.com, who in addition to his mastery of prose, can wield a camera with expert finesse. He loves anything and everything guns but holds firearms from the Cold War in a special place in his heart.
When he's not reviewing guns or shooting for fun and competition, Jim can be found hiking and hunting with his wife Kimberly, their son, and their dog Peanut in the South Carolina low country.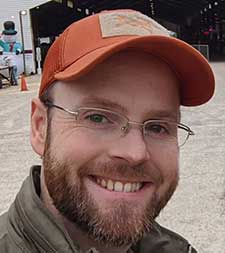 Some of the links on this page are affiliate links, meaning at no additional cost to you, Ammoland will earn a commission if you click through and make a purchase.