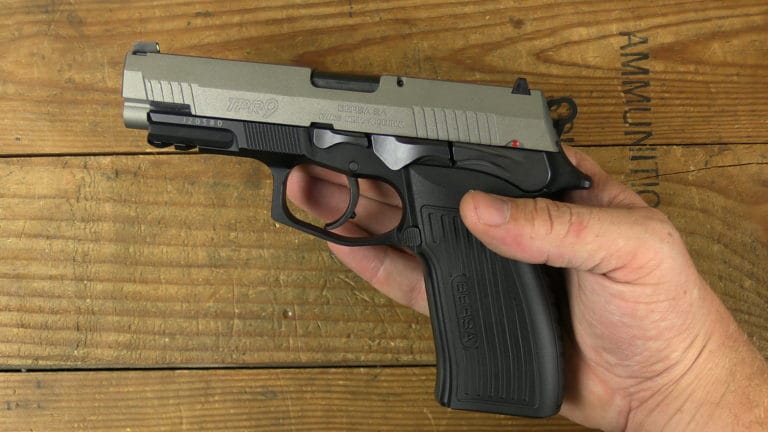 U.S.A. – -(Ammoland.com)-  Earlier this year we brought you a review of the Bersa TPR9C compact model.  That pistol became part of my carry rotation despite the lack of holster support.  As an update to the Thunder line from Bersa, a few aesthetics had changed such as slide design and controls along with the addition of an accessory rail.  These changes were welcomed and the pistol has gained popularity yet those slight changes also mean that form-fitting holsters don't fit the new models.  I've been carrying the TPR9C in an AlienGear holster meant for the old Thunder models.  Fitment isn't perfect, but the soft backing of the hybrid holster provides just enough give for the holster to work.  The TPR brings increased capacity and an extra inch of barrel.
With a common asking price of under $400, it was only a matter of time before curiosity would drive me to purchase the full-size model TPR9.  17+1 rounds on tap, SA/DA action with a decocker and safety, tactical loaded chamber indicator and the shooting comfort that only an all-metal pistol can provide.  How could I resist?  The bigger question I had was would the shooting characteristics remain?  Sometimes foreign-made pistols are tuned to run NATO loads and don't always like the softer 115gr loads we American civilians tend to shoot.  The TPR9's extra inch of barrel on the full size, of course, provides more energy on target and more energy to cycle the gun, but that also means an extra inch of steel slide to move.
To test this we tried three rounds each of ten different loads ranging from 90gr to 158gr including brass, aluminum, steel, and nickel-plated cases, hollow points, full-metal jacket ball and truncated rounds.  This test has been nick-named "What's for Dinner?" as it tests to see what the gun will eat.  Three rounds are used partially to conserve time and ammo, but also because all we need to know is if the pistol can pickup and feed the round from slide lock, dos the energy generated cycle the pistol, and is it enough to provide slide lock on an empty magazine.  Technically this could be tested with just two rounds, but a third is tossed in just in case.  To see how the Bersa TPR9 fared see the shooting impressions video below.
Those unfamiliar with the Bersa TPR family of firearms can reference the specifications below as taken directly from the product webpage.
| | |
| --- | --- |
| Caliber | 9 mm |
| Action | DA/SA |
| Capacity | 17+1 |
| Barrel Length | 4.25″ |
| Front Sight | Interchangeable Sig Sauer Type |
| Rear Sight | Interchangeable Sig Sauer Type |
| Finishes | Duotone, Matte Black |
| Grips | Textured Black Polymer |
| Construction | Alloy Frame / Steel Slide |
| Safety | Decocker, Manual, Firing Pin |
| Weight | 30.70 |
| Length | 7.56″ |
| Height | 5.5″ |
| Width | 1.45″ |
For a closer look at construction quality and design see the tabletop video and field strip below.
To conclude the Bersa TPR9 full-size is every bit as good as the compact and offers more energy on target than a Glock 17 from a platform that is softer shooting, has the same capacity, and costs a lot less.  All we need now is a holster maker to get it together and make something for the TPR9!  Until then I'll stick to my "almost" fitting holsters and wait.
---
About Graham Baates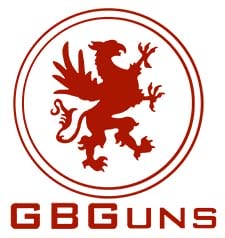 "Graham Baates" is a pen name used by a 15-year active Army veteran who spent most of his time in the tactical side of the Intelligence community including tours in Afghanistan and Iraq. Post-Army Graham spent some time in the local 3-Gun circuit before becoming a full-time NRA Certified defensive handgun instructor and now works as an industry writer while curating a YouTube channel on the side. Visit Graham on Youtube .