USA – -(Ammoland.com)- The Archon Type B is definitely one of those firearms that requires a back story.  A few years ago a pistol of very similar design was spotted in use by Russian troops.  That model was known as the "Stryzh" and was the combined brainchild of Italian and Russian design.  As much as I loathe claims of low bore axis, the pistol appeared to sit very low in the hand.  In fact it does, more on that later.  In 2016 Arsenal Firearms showed a "Stryk" pistol of similar design that would be manufactured in the US in partnership with Salient Arms International.  Those guns blipped on the market and then disappeared.  So much in fact that there isn't a trace of them on Salient's website.  Today we have the Archon Type B; the sample shown here contains parts from at least three different countries: Germany, Hungary, and the United States.  Adding further mystery to our Archon Type B is that the frame is stamped, "Made in Germany" and slide "Made in Hungary" yet earlier samples seen in the hands of media have the opposite.
Are you confused yet?  Don't worry, the Archon gets stranger, and is part of why this author loves this gun.  The low bore axis actually is a thing (in contrast to the visual effect of merely swapping aesthetics a la CZ-style slide-in-frame) thanks to the rather uncommon Bergmann-Bayard action type.  This design does not require the barrel to tilt like the Browning action does and so naturally permits and requires the barrel to sit lower in relation to the frame.  For a better description of this see the tabletop review video below.  Be warned, there is a lot to go over so the video is longer than our norm.
Although sources are a bit shy as to who exactly is making these pistols, logic tells me it is a RUAG product.  RUAG is a massive defense company in Europe akin to Northrop Grumman here in the US.  They have production facilities in Switzerland, Germany, Sweden, Hungary, Austria and United States.  Three of those countries are stamped on our pistol.  RUAG also owns Geco which is stamped on the underside of our sample's slide.  So we've possibly cleared the fog around where the Archon comes from, and demonstrated the unique construction techniques, but how does the Type B shoot?  Does it hold up to the, "What's for Dinner?" test of various bullet weights, types, and cases?  See the video below for those results.
Interestingly enough the Archon website lacks the standard jumble of numbers that we are all accustomed to.  I find this somewhat of a refreshing discovery as I've never cared for much more than barrel length and capacity.  If a gun is good I and not steel-framed I'll carry it.  I have never made a purchase decision one gun over another because it weighted an ounce or two less, or by trigger pull weight.  Trigger feel is important, pull weight is silly (within reason).  What is on the Archon website are the following features listed:
Fiber optic front sight with blacked-out rear cut from billet steel. The slide uses a standard Glock dovetail and front sight for ease of change if preferred.
Front and rear cocking serrations.
AF-Speedlock locking mechanism.
Match-grade traditionally rifled barrel coated in black nitride.
Three-stage recoil rod with uncaptured mainspring (for ease of service and tuning)
Inner-frame milled from billet steel featuring full-length rails.
Integrated beavertail with featured contour to activate tendon in hand for better grip.
Integrated picatinny rail for weapon attachments upfront.
Full metal, flat-faced, short reset trigger.
Oversized trigger guard for use with gloved fingers.
Metal magazine release that is easily reversible for left-handed shooters.
Innovative Grip Mapping texture designed to actively fight the direction the gun wants to rotate during recoil.
Integrated magwell.
Full metal magazine with baseplate designed for ergonomic loading with grid pattern for ease of marking.
The Archon Type B ships standard with the following items:
Four (4) Magazines
Malterra designed high-quality range bag made with 500D Nylon
Silver AF USA Permanent Marker (for marking magazines)
EEXOX gun oil
California Compliant Safety Lock
User Manual
Archon Firearms and the Type B are far from the typical company or product and it shows.
Rather than yet another Browning-action, striker-fired gun with only slight differentiation from a dozen other guns they've seemingly come out of nowhere and offer something that is actually different.  The asking price just shy of $900 is nothing to sneeze at, but the gun IS different, features European quality, and comes with four magazines.  Considering most European-built magazines run $40 and up helps reduce the mind's perception of cost a bit. The Archon Type B is not inexpensive, but it's not cheap either.
---
About Graham Baates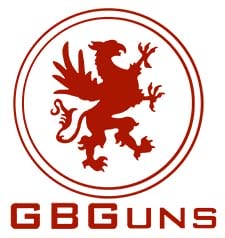 "Graham Baates" is a pen name used by a 15-year active Army veteran who spent most of his time in the tactical side of the Intelligence community including tours in Afghanistan and Iraq. Post-Army Graham spent some time in the local 3-Gun circuit before becoming a full-time NRA Certified defensive handgun instructor and now works as an industry writer while curating a YouTube channel on the side. Visit Graham on Youtube .