New Geovid Laser Range Finding HD Binoculars From Leica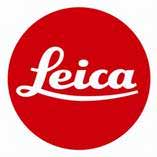 Allendale, NJ – -(ShootingWire.com)- New Geovid Laser Rangefinding HD Binoculars From Leica ORLANDO, FL, SHOT SHOW… Using their latest HD Binocular technology, Leica Sport Optics is introducing the newest HD Geovid BRF Binocular Rangefinders with enhanced ranging capability out to 1,400 Meters and twilight performance second to none. This new 56 and 42MM HD BRF Series delivers extremely bright resolution and color-fringe-free images in less than ideal conditions because of the new HighLux, HLS Prism Coating System, Flourite Lenses and the HDC™ Multi Layered Lens Coatings.
New AquaDura lens coatings are applied to the exterior lens surfaces. With AquaDura, moisture droplets bead up and can be shaken off. This hydrophobic exterior lens coating also delivers protection and ease of cleaning. All of the new HD Geovid Range Finding Binoculars use Fluoride Lenses that deliver total color neutrality. HD Geovids are extremely rugged and waterproof/submersible to a depth of 5 M / 16.5′.
The Geovid Range Finding Binoculars come in HD 8 or 10X42MM BRF and HD 8 or 15X56MM BRF specifications in either meter or yard measurement for the greatest of flexibility and adaptation to various environments and shooting requirements. The 15X56MM HD BRF is particularly suited to hunting at extreme ranges in twilight or less than ideal conditions. The 15X56 BRF can give accurate range information far beyond the ability of many rifle/cartridge combinations to deliver an accurate shot.
Many serious hunters, guides and outfitters are finding that the combination of having an accurate rangefinder combined within their premium binocular is ideal for long range hunting and stalking conditions. Weight and complexity of equipment carried are reduced while the decision to shoot or not to shoot can be made more quickly and accurately. In the opinion of many experienced guides, Leica Geovid BRF HD Range Finding Binoculars are the most rugged and accurate available. They have been the laser ranging standard for years.
Hunters and shooters considering the purchase of a new laser rangefinder, should visit their Leica Dealer and compare the Leica HD Geovid BRF's to any other laser range finder on the market and see for themselves.
LEICA HD GEOVID BRF SPECIFICATIONS
MODEL HD Geovid 15X56 HD Geovid 8X56 HD Geovid 10X42 HD Geovid 8X42
Magnification 15 X 8 X 10 X 8 X
Exit Pupil 3.7 mm 7 mm 4.2 mm 5.3 mm
Twilight Factor 28.2 21.2 20.5 18.3
FOV @ 1000 yds 225′ 357′ 331′ 368′
Eye-relief 15.5 mm 18.8 mm 15.6 mm 18 mm
Close Focus Distance approx.5.9 m / 19.45 ' approx.5.9 m / 19.45 ' approx.5.9 m / 19.45 ' approx.5.9 m / 19.45 '
Distance Measurement 10 m to approximately1,400 m / 10 yds to approx. 1,500 yds.
Measurement Accuracy ± 1 m / yd. up to 366 m / 400 yds, ± 2 m / yd. up to 732 m / 800 yds, ± 0.5% beyond 732 m /800 yds
Readout LED display with four digits, easily legible in any light conditions
Eye pieces for eye glass wearers
Prism / Lens system See new Leica HD Ultravid Binocular specifications for general similarityWeight 45.9 oz. incl. batteries 38.8 oz. incl. batteries 33.3 oz. incl. batteries 33.5 oz. incl.batteries
Price $2,995. $2,845. $2395. $2,345.
About:
Leica Binoculars, Rangefinders, Binocular Rangefinders and Spotting Scopes are designed and made in Germany and marketed in the USA by Leica Sport Optics, 1 Pearl Court/ Unit A, Allendale, NJ 07401… www.leica-camera.com Tel:201-995-0051 / 800-222-0118 / Fax: 201-995