Boy Scouts to Host NRA Day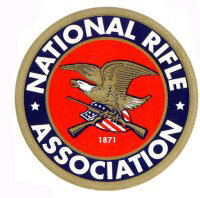 FAIRFAX, VA – -(AmmoLand.com)-  The Boy Scouts of America Capitol Area Council will host an NRA Day event at the Lost Pines Scout Reservation in Bastrop, Texas on April 25th from 8:30 a.m. to 4:00 p.m.
"The Scouts will get to participate in a new activity that is safe and that they can enjoy for the rest of their lives. They'll be able to get outdoors and enjoy the opportunities that the shooting sports has to offer," said Council Shooting Sports Chair and NRA Training Counselor Bill Agnell.
Approximately 100 Venturing Scouts will learn about firearms safety while having the opportunity to fire .22 rifles, shotguns, muzzleloaders, and practice archery. This free event is held to recruit new Venturing Scouts to the program and teach them about handling firearms safely. Fifteen to twenty NRA Certified Instructors will be on hand to provide instruction and supervision.
For more information on NRA Day, contact Amanda Millward, Shooting Sports Camp Coordinator at (703) 267-1591 or visit www.nrahq.org/education/shootingcamp.asp. To learn more about this event, contact the Boy Scouts of America Capitol Area Council at (512) 926-6363.