Illinois Anti Gun Bills On The Move – You Must Act Now
Urgent Alert – Immediate Action Required..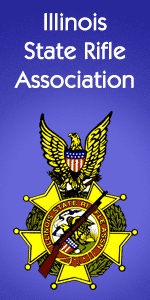 Illinois – -(AmmoLand.com)- HB 48, a bill banning private firearm sales will come up for a vote in the Illinois House this week. This bill is a direct attack on your 2nd Amendment rights!
Here Is What You Need To Do To:
1. Contact the Sponsor of HB 48, Rep. Harry Osterman, (217) 782-8088, and politely tell the person on the phone that you are a law-abiding gun owner and that you resent being targeted by Rep. Osterman and his gun control bills. Please make calls to Osterman's office on Monday, Tuesday and Wednesday of this week.
2. Contact your state representative and politely advise him or her that you are a law-abiding firearm owner and that you oppose HB 48 and that you would like them to vote against HB 48 when it comes up for a vote. Contact your representative only once. If you do not know who your state representative is, then go to the Illinois State Board of Elections' District/Official Search Tool and follow the directions for identifying your representative.
3. Send copies of this alert to all your gun owning friends and ask them to call as well.
4. Post this alert to any and all internet bulletin boards and blogs to which you belong.
A copy of this alert is posted on the ISRA website.
Remember, only you can save your gun rights!
About:
IGOLD is sponsored by the Illinois State Rifle Association, dedicated to education, safety training and support of Illinois firearm owners. IllinoisCarry.com, Champaign County Rifle Association and Sangamon County Rifle Association are all participating to help make IGOLD a great success representing all gun owners across the state.