OTIS Technology Sportsman's Cleaning Mat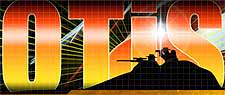 Mansaquan, NJ – -(AmmoLand.com)- The Otis Sportsman's Cleaning Mat has over 1001 uses!
The padded, water resistant, non-slip surface allows for detailed work, a place to rest your firearm while at the range, and something to kneel on while harvesting your game.
It also soaks up oils, making it a great gun cleaning mat.
About:
Otis Technology Online Catalog. The World's Finest Gun Care Systems and firearms maintenance supplies. A complete line of gun cleaning supplies for any type of firearm. Gun cleaning supplies, Rifle cleaning kits, pistol cleaning kits, shotgun cleaning kits, gun cleaning brushes, gun cleaning patches, gun cleaning solvent an so much more.  Visit www.otisgun.com