ATK Acquires Eagle Industries Tactical Accessories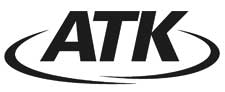 MINNEAPOLIS, Minnesota — -(AmmoLand.com)- Alliant Techsystems has acquired Eagle Industries, as it expands its position in the domestic and international tactical accessories markets serving military and law enforcement customers. While terms of the agreement were not disclosed, the company expects the acquisition to add more than $80 million to Fiscal Year 2010 revenues, and be slightly accretive to FY10 earnings per share (EPS). Eagle Industries will become part of ATK's Armament Systems group.
Eagle Industries is a leading manufacturer of high quality, individual operational nylon gear and equipment for military, homeland security, and law enforcement agencies. The company manufactures more than 5,000 products designed to meet the highest quality standards of its customer base. The products include: tactical assault vests, load-bearing equipment, weapon transporting gear, holsters, personal gear carriers, and other high quality accessories. Eagle Industries' products are renowned for their performance and durability by special operations forces, military, and law enforcement customers throughout the United States and internationally. The company employs approximately 2,300 people.
"Eagle Industries is a quality leader in tactical nylon accessories and will provide ATK with an exciting opportunity to expand its presence into the growing military and law enforcement accessories markets," said Dan Murphy, Chairman and CEO. "We have successfully grown our accessory business in commercial sport hunting markets and will use that expertise, combined with the capabilities of Eagle Industries, to grow our market position in domestic and international tactical accessory markets."
"Eagle Industries has built a strong reputation within the military and law enforcement markets, both domestic and international, by producing the highest quality tactical equipment and systems," said Scott Carver, Vice President and General Manager, ATK Tactical Systems division. "By joining forces with ATK, we will be even better equipped to support the soldier and other customers while growing our business in ways we could not have done alone. This is a great opportunity for both companies."

About:
ATK's Armament Systems group is a leading provider of enhanced solutions for national defense with capabilities in facility and supply chain management; small- and medium-caliber military ammunition manufacturing; medium-caliber gun system design and manufacturing, integrated weapon stations, advanced propellant and energetics production; and technology development in shooting sports ammunition, accessories and reloading supplies. ATK will apply its expertise in lean and efficient process improvement to expand Eagle Industries' abilities to deliver affordable, durable, high-quality tactical accessories products that meet or exceed customer requirements.
About:
ATK is a premier aerospace and defense company with more than 19,000 employees in 22 states, Puerto Rico and internationally, and revenues in excess of $4.5 billion. News and information can be found on the Internet at www.atk.com.