NRA's Eddie Eagle GunSafe Program to Tour Phoenix Area Schools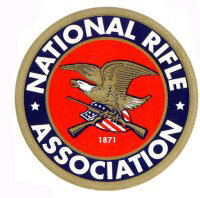 FAIRFAX, VA – -(AmmoLand.com)- Schoolchildren in Phoenix will soon learn the lifesaving message of the National Rifle Association's Eddie Eagle GunSafe Program. The Eddie Eagle staff, in conjunction with the Phoenix Police Department will be presenting the award-winning program to children in several elementary schools in the Phoenix area from Monday, May 11 through Wednesday, May 13. A complete schedule of assemblies is attached.
Eddie Eagle is a firearm accident prevention program designed for children Pre-K through the 3rd grades. The program teaches children, if they find a gun, to: "STOP! Don't Touch. Leave the Area. Tell an Adult." Now in its 21st year, the program has reached over 22 million children nationwide.
Since the Eddie Eagle program's inception, over 640,925 Arizona children have been taught its lifesaving message. Much of this has been made possible through funds raised by Friends of NRA and grants distributed through The NRA Foundation, which have provided free curriculum materials for instructors of the program.
"We are excited to work with the Phoenix Police Department while helping bring Eddie Eagle's life saving message to the local elementary schools," said Eddie Eagle Program Manager Eric Lipp. "It's great to see local law enforcement's commitment to teaching children firearms accident prevention."
Accidental deaths with firearms have been decreasing for decades and are now at an all-time low among the U.S. population. Among children in the Eddie Eagle age group, fatal firearm accidents have been reduced more than 80% since the program's nation-wide launch. NRA feels that firearm accident prevention programs such as Eddie Eagle are a significant factor in that decline.
The program was created by past NRA President, Marion P. Hammer, in consultation with law enforcement officers, elementary schoolteachers, and child psychologists. It has been endorsed by the Office Of Juvenile and Delinquency Prevention (within the U.S. Department of Justice) and has been praised by a host of national and community organizations, governors, and state legislatures for its effectiveness.
"The NRA is committed to helping keep America's children safe," said Ms. Hammer.

"This program also instills in our youth the important values of leadership, discipline, and personal responsibility that will help our children throughout their lives. It is imperative that all parents be responsible for teaching good judgment and gun safety to their children," she added.
The NRA encourages citizens nationwide to participate in heightening firearm safety awareness within their local communities. Schools, law enforcement agencies, civic groups, and other interested in more information about the Eddie Eagle GunSafe Program should call the Eddie Eagle Department at (800) 231-0752 or visit their Web site at: www.nrahq.org/safety/eddie. Eddie Eagle will also be making public appearances at NRA's 138th Annual Meeting and Exhibits, to be held May 15-17 at the Phoenix Convention Center in Phoenix, AZ.
THE EDDIE EAGLE GUNSAFE PROGRAM:
Schedule of Assemblies:
Monday, May 11, 2009
Desert View Elementary School
8621 N. 3rd St
Phoenix, AZ
Phone: 602-347-4000
Principal : Paulette Zuroff 12:15 PM
1:05 PM
Tuesday, May 12, 2009
Palomino Elementary
15815 N. 29th St
Phoenix, AZ
Phone: 602-449-2800
Principal: Dr. Ana Ramos-Pell
Social Worker: Millie Cotto
1:00 PM
2:00 PM
Wednesday, May 13, 2009
Maryland Elementary School
6503 N. 21st Ave
Phoenix, AZ
Phone: 602-347-2305
Principle: Adele Russell
8:30 AM
Squaw Peak Elementary
4601 N. 34th St
Phoenix, AZ
Phone: 602-381-6160
Principal: Arnette Wessel
About:
Established in 1871, the National Rifle Association is America's oldest civil rights and sportsmen's group. Four million members strong, NRA continues its mission to uphold Second Amendment rights and to advocate enforcement of existing laws against violent offenders to reduce crime. The Association remains the nation's leader in firearm education and training for law-abiding gun owners, law enforcement and the military.