Blackhawk! Names AcuSport First Master Distributor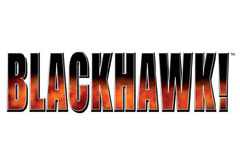 NORFOLK, VIRGINIA — -(TheShootingWire.com)- BLACKHAWK! Products Group™, the world leader in tactical gear for the military, law enforcement, industrial security and the outdoor markets is announcing its first Master Distributor agreement in the outdoor and shooting sports market with AcuSport of Bellefontaine, Ohio.
"We have seen explosive growth and rapid adoption of the BLACKHAWK! brand and products in the outdoor marketplace over the past three years", stated Mike Noell President and Chief Executive Officer of BLACKHAWK!. "And the appointment of AcuSport as Master Distributor for our products will significantly increase our reach into this channel."
"The Master Distributor designation from BLACKHAWK will enable us to provide a superior level of service to our customers for this popular brand," stated Jim Broering, President and Chief Operating Officer of AcuSport. "Access to every BLACKHAWK item combined with our easy-to-use ordering systems creates a powerful tool that will enable retailers to broaden their BLACKHAWK offering to their customers while improving their customer service levels."
The availability of BLACKHAWK!'s extensive line of tactical gear as serviced by AcuSport's knowledgeable sales staff and multiple points of distribution make this a winning proposition for the shooting sports industry.
About AcuSport:
AcuSport has a rich history dating back to 1965 and is recognized as one of the leading distributors of outdoor and shooting sports products. Based in Bellefontaine, Ohio, AcuSport provides nationwide coverage with regional sales offices in Pennsylvania, Georgia, Minnesota, Texas, Montana and California. For more information on AcuSport Corporation visit www.acusport.com or call 800-543-3150.
About BLACKHAWK!:
BLACKHAWK! Products Group™, founded in 1993 by President and CEO Mike Noell, is a leading US manufacturer of tactical, military, shooting sports and law enforcement equipment. BLACKHAWK! is a global manufacturer of tactical gear, body armor, law enforcement duty gear, holsters, hydration systems, protective gloves and gear, apparel and footwear, knives, illumination tools, breaching tools, hunting gear, and recoil reducing stocks. BLACKHAWK! is headquartered in Norfolk, Virginia, with US manufacturing facilities in North Carolina, Montana, and Idaho. For more information on BLACKHAWK! and BLACKHAWK! products, log on to www.BLACKHAWK.com or call 800-694-5263.