Top USPSA Shooters Converge on Wolverine State Range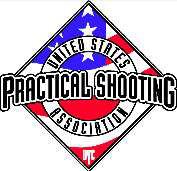 WHO:
United States Practical Shooting Association (USPSA) – the governing body of sport of Practical Shooting in the U.S.
WHAT:
The United States Practical Shooting Association's (USPSA) Area 5 Championship, sponsored by Infinity Firearms, will host top shooters from across the country. Approximately 280 shooters are expected to face off over 12 challenging stages of fire as they put more than 50,000 rounds downrange.
Shooters will compete for the Area 5 Championship title in USPSA's Open, Limited, Limited-10, Production, Revolver and Single Stack divisions. Additionally honors will be awarded in the categories of High Lady, Senior, Super Senior and Junior Shooter.
Area 5, one of the eight USPSA shooting regions in the country, is made up of Illinois, Indiana, Kentucky, Michigan, Ohio, West Virginia and Wisconsin but competitors from across the country are expected to attend the match.
WHERE:
South Kent Sportsman's Club
2536 140th Avenue
Dorr, MI 49323-0206
ttp://www.sksc.org/
Directions http://www.sksc.org/map-dir.htm
WHEN:
Friday through Sunday, June 19-21, 2008
Competition begins at 9:00am each day
About USPSA:
The United States Practical Shooting Association is a non-profit membership association and the governing body for the sport of Practical Shooting in America. USPSA has over 17,000 members and more than 350 affiliated clubs which host weekly matches throughout the country providing recreational shooters with the opportunity to test and refine their shooting skills in a safe, competitive environment. USPSA is also the US Region of the International Practical Shooting Confederation (IPSC), which is comprised of approximately 67 nations. For more information, visit www.uspsa.org.