ATF Recognizes Employees & Law Enforcement Partners During 13th Annual Awards Ceremony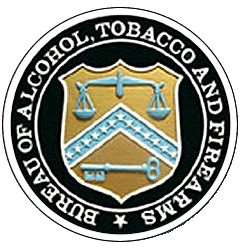 WASHINGTON, DC – -(AmmoLand.com)- Deputy Attorney General David W. Ogden and Acting Director Kenneth E. Melson of the Bureau of Alcohol, Tobacco, Firearms and Explosives (ATF) recognized the accomplishment of ATF employees, along with federal, state and local law enforcement partners at the 13th Annual ATF Awards Ceremony held today.
"As a critical partner in the law enforcement community, the Bureau of Alcohol Tobacco, Firearms and Explosives has earned a well-deserved reputation for getting the job done. Every detective, street cop and prosecutor knows that when ATF is called upon for help, it's a call that will be answered," said Ogden. "Today, we honor the individuals who embody the proud legacy of ATF, who were there when they were needed most in the face of great danger and stress. We are incredibly proud of each of these award recipients and grateful for their contributions."
"The Bureau of Alcohol, Tobacco, Firearms and Explosives is a unique organization that has one of the most important missions of any federal agency," said Melson. "We are the only federal agency whose number one priority is to fight violent crime. ATF employees work tirelessly at keeping America safe by removing violent criminals from neighborhoods and eliminating their source of supply of crime guns and explosives. We applaud our law enforcement partners who risk their lives and join us in the challenging work of keeping America safe."
This year 132 awards were presented to approximately 125 recipients who were recognized for their achievements in 13 categories: Gold Star Medal; Medal of Valor; Hostile Action Award; Distinguished Service Medal; James E. Little "Concern for People" Award; Johnny A. Masengale Memorial Award; Director's Award; Director's Internal Award; Honor Award; ATF Lifetime Achievement Award; Lifesaving Award; Foreign Service Medal; and Employee of the Year Award.
Those honors included:
* An agent who received the Medal of Valor for putting his life in jeopardy and saving the lives of fellow agents while working undercover on a firearms trafficking conspiracy;
* Two employees who received the "Concern for People" Award for their donation of life-saving organs to transplant patients; and
* Ten agents who received the Hostile Action Award for coming under direct fire by means of gunfire or explosives while performing their duties.
More information on ATF can be found at www.atf.gov.
About:
ATF – Is a unique law enforcement agency in the United States Department of Justice that protects our communities from violent criminals, criminal organizations, the illegal use and trafficking of firearms, the illegal use and storage of explosives, acts of arson and bombings, acts of terrorism, and the illegal diversion of alcohol and tobacco products.
We partner with communities, industries, law enforcement and public safety agencies to safeguard the public we serve through information sharing, training, research, and use of technology.