California Legislative Alert: SB 585 Cow Palace Gun Show Ban
Position: Oppose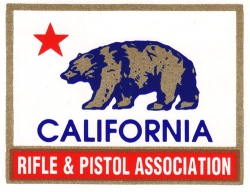 Sacramento, Ca –-(AmmoLand.com)- SB 585 may be brought up for a floor vote in the Assembly any day during this week. If it does pass out of the Assembly it will need go back the the Senate for a final vote on the floor. Please urge our members to contact their representatives in the Assembly and the Senate and ask for a NO VOTE.
SB585 (Leno) GUN SHOW BAN This bill would prohibit the sale of firearms and ammunition at the Cow Palace and would thereby make a violation of that prohibition a misdemeanor. This bill would ban having a gun show at the Cow Palace, which is a state owned facility in the South San Francisco area. If it passes, it will likely be expanded to ban gun shows on any public property, such as fairgrounds, throughout the State. It is a major attack on the right of sportsmen and other firearms owners to assemble, communicate with each other, and to purchase new, used and collectible firearms, accessories and sporting supplies.
STATUS: SB585 is now on the Assembly Floor and can be voted on at any time.
Facts regarding SB585:
Law enforcement fears that the lack of the gun show would drive firearms sales underground due to the lack of a the gun show as a regulated location for such sales to take place.
The unfair lack of access to this publicly-owned venue restricts the First Amendment Rights of many thousands of attendees who have done nothing wrong and should not have to endure such censorship.
The gun show promoters, including Crossroads of the West (who produce the show at the Cow Palace) worked with law enforcement, the state fair board and others, in support of AB295 several years ago. AB295 provided protections, including event operation under the strict scrutiny of law enforcement, at all gun shows in the state.
Gun show promoters in California, including Crossroads of the West, have a close working relationship with law enforcement agencies (at all levels) due to the nature of cooperation that exists at gun shows, such as the one at the Cow Palace.
California has the toughest gun show laws of any state in the nation. Currently, California's gun shows are monitored by local, state, and federal enforcement agencies and all firearms transactions are required to be processed by dealers who possess federal, state, and local licenses.
Buying a firearm at a gun show is no different than going to a firearms dealer's store. All firearms transactions occur only after a comprehensive background check that includes a 10-day waiting period before a firearm can be delivered to the new owner. SB585 is an attempt by anti-firearms rights activists to find more creative ways to discourage people from owning firearms! Like most such bills, it would have no impact on criminals, just on lawful individuals!
Please note: As a major gun show promoter throughout California, Crossroads of the West Gun Shows (Bob and Lynn Templeton) have been STRONG NRA supporters for more than twenty years. Their efforts to support the NRA have resulted in the recruitment/retention of tens-of-thousands of NRA members throughout this time. And as we all know, this is California — a battleground state for the Right to Keep and Bear Arms and every NRA member is important to the survival of the Second Amendment.
IMMEDIATE ACTION REQUESTED: LET'S RAMP-UP THE PRESSURE!
Please continue to contact the Senate Appropriations Committee and urge a NO vote on AB 962.
Please contact the members of the Assembly and urge a NO vote on SB 585.
Note: Please remember to be professional, courteous and concise.
CONTACT INFORMATION FOR THE LEGISLATURE:
SB585 — Assembly: A complete listing of all of the members of the Assembly phone/email information can be found HERE. Also, you can send a single email to each of the Assembly Members by using the special"ONE CLICK" email address that you can find HERE. By sending one email to the special "ONE CLICK" address, each one of the Assembly Members will receive a copy of your message (so it is probably a good idea to address your messages with: Dear Assembly Member,).
POSITION: NRA & CRPA STRONGLY OPPOSE
About:
California Rifle and Pistol Association: To oppose any actions which the Association believes infringe upon the right of the individual citizen to keep and bear arms as guaranteed by the Second Amendment to the Constitution of the United State of America.  www.crpa.org