Poll Shows Americans Support Right-to-Carry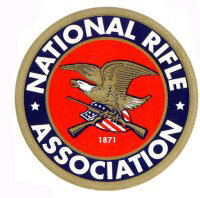 Washington, DC – -(AmmoLand.com)- The United States Senate recently voted on an amendment that would have allowed Right-to-Carry permit holders to carry in all other states that also grant carry permits. The amendment, sponsored by Sens. John Thune (R-S.D.) and David Vitter (R-La.), won a significant majority of votes, 58 to 39, but failed to reach the 60 votes needed to avoid a Senate filibuster.
Anti-gun senators have long argued that the majority of Americans do not support firearm freedoms. They made this erroneous claim once again during the debate on the Thune/Vitter amendment. Now, a new poll has proven them wrong.
Conducted by Zogby International and The O'Leary Report, the poll looked at Americans' opinions on some key issues related to the Second Amendment. One of the questions asked: "Currently, 39 states have laws that allow residents to carry firearms to protect themselves, only if they pass a background check and pay a fee to cover administrative costs. Most of those states also require applicants to have firearms safety training. Do you support or oppose this law?"
It will come as a shock to the 39 senators who voted to deny law-abiding Americans their right to self-defense when traveling outside their home states, but the results showed that 83% of Americans support Right-to-Carry laws. The poll also revealed that support for Right-to-Carry crosses party lines, with 86% of independent voters and 80% of Democratic voters supporting Right-to-Carry. This is no surprise to gun owners, however, who have long known that the majority of Americans support the Second Amendment and the right to self-defense.
The anti-gun community is trumpeting its 39-vote procedural "victory" as a major achievement. But just like the vote in the Senate, the overwhelming majority of Americans are on our side.

About:
Established in 1871, the National Rifle Association is America's oldest civil rights and sportsmen's group. Four million members strong, NRA continues its mission to uphold Second Amendment rights and to advocate enforcement of existing laws against violent offenders to reduce crime. The Association remains the nation's leader in firearm education and training for law-abiding gun owners, law enforcement and the military.