Soldier Wins Gold at World Championships
By Michael Molinaro
USAMU PAO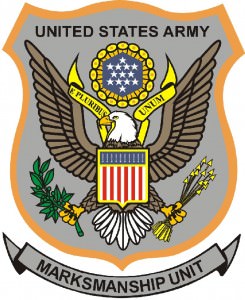 FORT BENNING, Ga. — -(AmmoLand.com)- It may be wise to make sure you are in the presence of U.S. Army Marksmanship Unit Soldier Spc. Vincent Hancock next August 16.
Hancock reigned over the entire field of competitors Sunday and won the gold medal in Men's Skeet at the 2009 International Sport Shooting Federation Shotgun World Championships in Maribor, Slovenia. The victory came exactly one year to the day when Hancock won a gold medal at the 2008 Summer Olympics in Beijing.
Hancock was at the top of his game. The World and Olympic record-holder hit 149 out of a possible 150 targets in the qualification round and scored a perfect 25 in the finals, foiling the efforts of those chasing him for the gold, including teammate Sgt. 1st Class Shawn Dulohery, who also earned a berth in the final round of six competitors and finished in fourth place overall.
"It was great," Hancock said. "It felt like the old me. It had been a long time coming since the Olympics."
Hancock and Dulohery, along with U.S. teammate Frank Thompson, made up the gold medal-winning Men's team, setting a world record with a score of 366 out of 375 in the process.
The USAMU maintains displaying its proficiency in shotgun shooting. The unit produced two Olympic Gold Medalists in 2008 and, including silver medalist Spc. Jeff Holguin in Men's Double Trap, now has two medalists at this year's World Championships. The USAMU continues to take lessons learned in competition and translate that to success on the battlefield by raising combat readiness throughout the Army.
About USAMU:
The USAMU's mission is to raise the standard of marksmanship proficiency and combat readiness throughout the Army by sharing knowledge gained from competing and winning in national/ international competitions, research and development and advanced training programs while enhancing the Army's recruiting effort through an active public information and public relations program. For more information on the U.S. Army Marksmanship Unit, contact the Public Affairs Office at (706) 545-5436, [email protected] or www.USAMU.com . The U.S. Practical Shooting Association is a nonprofit membership association affiliated with the International Practical Shooting Confederation, which is comprised of approximately 67 nations.