Team GLOCK – Sevigny Wins USPSA Area 7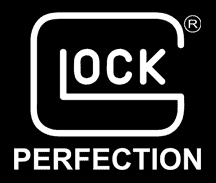 SMYRNA, Georgia –-(AmmoLand.com)- Dave Sevigny has won another USPSA major title, this time at the Area 7/Northeast Invitational Championship in Fulton, New York held August 6-9. Still hot from a decisive victory a week prior at Area 3 in Omaha, Nebraska, the Team GLOCK captain won 9 of the 12 stages for his 5th Area championship in Production Division of the 2009 season. A GLOCK 34 in 9×19 was used for the latest Team GLOCK victory.
With just one more Area championship remaining prior to the USPSA Nationals, Team GLOCK is ready to repeat last year's success. "We have been training often and we're confident to get the results we've been working towards," said Sevigny.
Dave, Jessie Abbate and Randi Rogers of Team GLOCK Shooting Squad will next compete at the Steel Challenge World Speed Shooting Championships in Piru, CA from August 12-16.
GLOCK, Inc. contact: Shelley Decker | GLOCK, Inc. | Office: 770.432.1202 x 6208 | Fax: 678.303.1064 | www.glock.com