Team GLOCK Places At Steel Challenge World Championships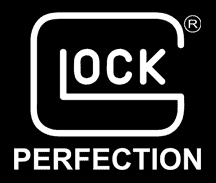 SMYRNA, Georgia –-(AmmoLand.com)- Dave Sevigny, Jessie Abbate and Randi Rogers of Team GLOCK competed at the Steel Challenge World Championship in Piru, CA from August 13-16.
Nearly 150 competitors entered the annual USPSA steel shooting tournament.
During the event the Team GLOCK members earned the following places and titles: Dave Sevigny
4th Overall Open, 86.62 seconds
3rd Overall Limited, 94.64 seconds
3rd Overall Open Rimfire, 73.92 seconds
2nd Overall Steel Master, 255.18 seconds
Jessie Abbate (Photo courtesy of Yamil Sued)
High Lady Open Centerfire- 14th Overall, 94.94 seconds
High Lady Limited- 9th Overall, 104.79 seconds
High Lady Open Rimfire- 6th Overall, 77.95 seconds
High Lady Steel Master, 277.68 seconds
Randi Rogers (Photo courtesy of Yamil Sued)
4th Lady Open Centerfire- 55th Overall, 119.86 seconds
2nd Lady Production- 3rd Overall, 127.90 seconds
3rd Lady Open Rimfire- 21st Overall, 92.12 seconds
3rd Lady Steel Master, 339.88 seconds
Team GLOCK used GLOCK 17 pistols in 9×19 by S&J Customs in the Open division. In Limited, Jessie Abbate used a GLOCK 17L pistol in 9×19, while Randi Rogers and Dave Sevigny used GLOCK 34 pistols in 9×19.
"Our team did very well here. Jessie won all the Lady categories she entered by a decisive margin. Randi has made improvements in the Open division and will only get better as she gains more experience with the Steel Challenge," said Team GLOCK Captain Dave Sevigny.
In Open division at the Steel Challenge World Championship, Sevigny's 4th place finish at 86.62 with an overall stage win on "Pendulum" is a personal best.
"I just need to keep working hard at this. The competition at the top level is very deep. I'm close but must improve by three to five seconds to win this in Open Centerfire." It is noteworthy that the S&J Custom GLOCK 17 built for Sevigny has a 4 lb. trigger and costs about half as much as his competitor's highly customized single action pistols in the top ten. "The pistol runs and is accurate. I just have to do my part," added Sevigny.
Team GLOCK will next compete at the USPSA Area 8 Championship in Virginia from August 27-30.
About GLOCK, Inc:
Utilizing advanced technological methods, GLOCK has a leading position in the world market as a pistol and accessories designer and manufacturer. With their commitment to uncompromised quality, GLOCK uses high-tech engineering to provide the international benchmark for safety, reliability and ease of maintenance. GLOCK's remarkable knowledge and experience from their applications and processing of steel and polymer are being used to design revolutionary products. These products meet and exceed the ongoing demands of law enforcement, military and civilian customers for firearms that demonstrate the very best in reliability, durability and safety of use. Their high-tech engineering and construction create a handgun that can stand up to punishment that even the most unforgiving conditions can generate.