Florida's Robert Vadasz Challenges Mississippi's Philip Hemphill At NRA's National Police Shooting Championships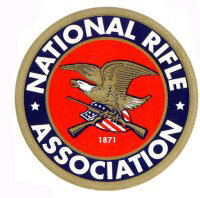 Fairfax, Va. —-(AmmoLand.com)- The National Rifle Association's 47th annual National Police Shooting Championships (NPSC) are underway this week at the Shooting Range Park in Albuquerque, New Mexico.
Returning champion Robert Vadasz, a senior agent with the U.S. Border Patrol based in Tampa, Florida, is up against nine-time champion Captain Philip Hemphill, with the Mississippi Highway Patrol. The competition is fierce.
"At this point in the game, it's hard to tell, but there certainly has been spirited debate about who will leave with this year's title," Executive Director of NRA General Operations Kayne Robinson said.
NRAblog.com updates with scores, photos, and video on a daily basis. For more information on the current Championships, visit www.NRAblog.com today.
"It's very cool to go up against the best of the best," Vadasz said. "Philip Hemphill is a friend of mine who just happens to be one of the best shooters I have ever met."
The NRA's e National Police Shooting Championships utilize real law enforcement shooting skills. Competitors start with guns holstered and fire timed matches with both revolvers and semi-automatic pistols from varying distances and positions. The aggregate scores from the revolver and semi-automatic pistol matches are used to crown a national champion.
First held in 1962, NPSC is just one of many programs directed by NRA's Law Enforcement Activities Division. These programs are supported by the Davidson's Law Enforcement Endowment and the Law Enforcement Training Endowment of the NRA Foundation, which includes a generous $251,000 donation from Brownells and more than 100 other firearm related businesses.
About:
The National Rifle Association is the premier firearms education association in the world. With nearly four million members nationwide and over 120,000 members in Virginia, the association is widely recognized as a major political force and America's foremost defender of Second Amendment rights.