HR 45 Is Going No Where Stop The Internet Rumor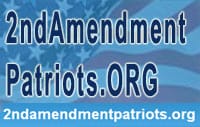 Indiana – -(AmmoLand.com)- For the umpteenth time. HR 45 is going no where. I got a call yesterday and I was hit with questions about this moments ago at our West Side Sportsman's Club.
HR 45 called the Blair Holt amendment was introduced by Illinois U.S. Rep. Bobby Rush (D) who represents half of the south side of Chicago. He served time in prison for an illegal weapons possession back in 1969 I believe it was.
Now he writes gun laws.
His bill that was introduced early this year has, no co-sponsors, and has not moved since it was introduced. At least it has not moved in Congress, but it sure has circled the globe via e-mail.
I don't know of any legislation that has received so much notoriety, but maybe a close second would be the perpetual alerts about SB 2099. There is no such animal. The US Senate designates their bills with just an S. in front of the bill number.
Back in 2000 Senator Jack Reid a Democrat from R.I. introduced S.2099 during the 106 Congress. It was to amend the Internal Revenue Code of 1986 to require the registration of handguns for the purpose of taxing them.
It was cited as the Handgun Safety and Registration Act of 2000. There was no action taken on this bill.
Again, I'm asking that folks not get caught up in reading too much hype on the Internet. There are people who just live to get rumors started.
I'd rather our folks, if they have the time, to go on the Internet to make use of it by writing letters to the editors of newspapers promoting our cause.
I do hope that this e-mail would get passed around and maybe lay to rest some of these unnecessary worries. I'm kind of wearing down writing about them. I wouldn't mind getting a letter back from someone telling me they read this letter. I'd like to think somebody is.
Jim and Margie
2nd Amendment Patriots
STAY UNITED
www.2ndamendmentpatriots.org
About:
The Second Amendment Patriots are a local group of citizens dedicated to preserving the rights, freedoms, and civil liberties of every American by educating the American public of the founding and history of this country and its founding fathers by explaining the role, functions and purpose of the U.S. Government; and by teaching the need and importance of an armed American public, in order to allow for a more prosperous and respectful country consisting of American citizens with a pledge of allegiance to their country and who will at the same time, voice their demand to take back the present overwhelming power of the U.S. Government and deliver it into the hands of the people to which it belongs.